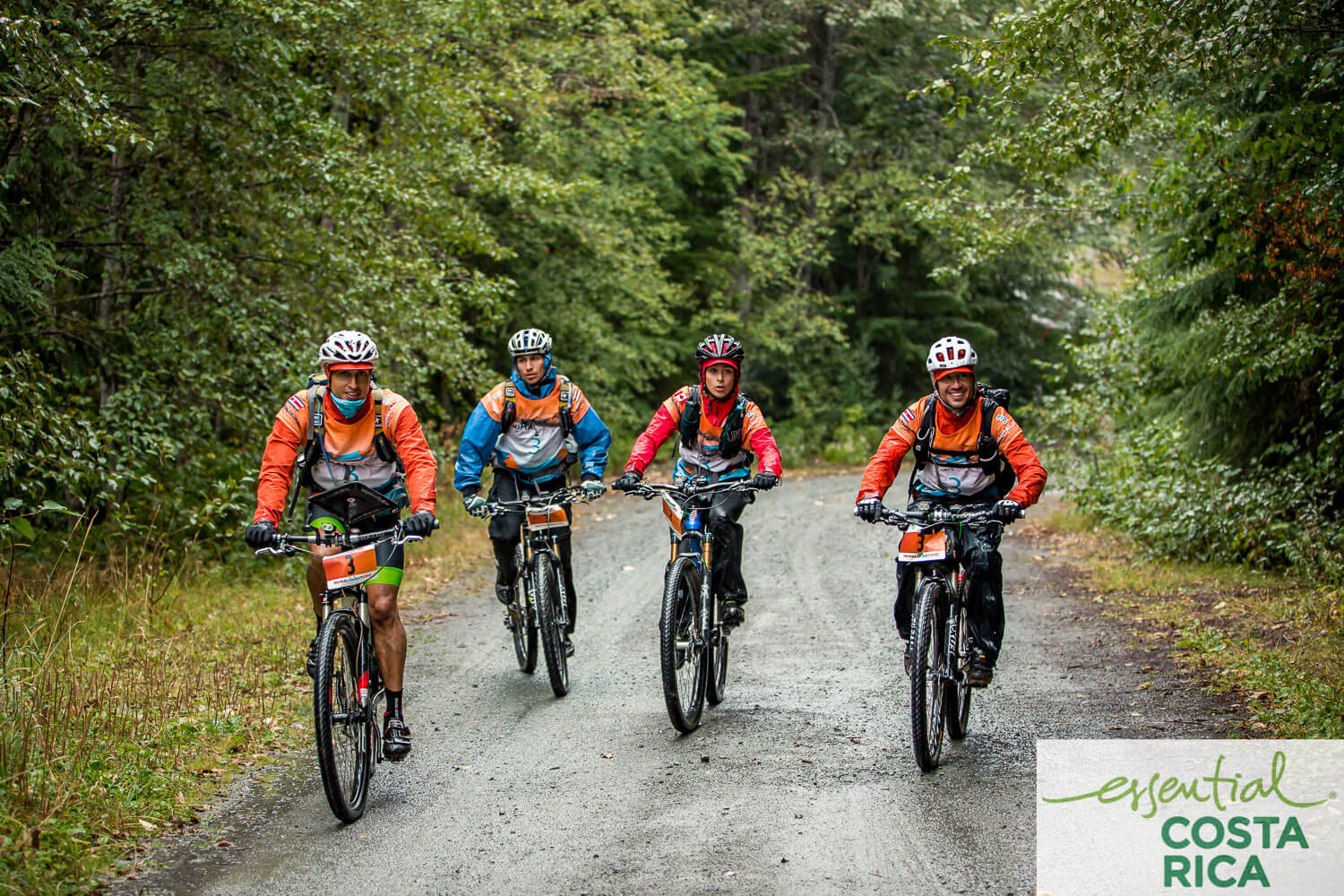 Latest News
Team Update: Essential Costa Rica (#3) Withdrew From Primal Quest 2018
Monday 10th September 2018
News Categories
(photo by Hilary Ann)
SQUAMISH, British Columbia – (September 10, 2018) 
Today we're announcing that Team #3, Essential Coast Rica Adventure Racing, has withdrawn from Primal Quest 2018. Here is an official statement by the team, posted to their Facebook page:
We are sorry to announce that the ESSENTIAL COSTA RICA ADVENTURE RACING TEAM has withdrawn from the race.

From the team: "Almost nonstop rain (and some snow in the mountains) has been affecting all of the racers this week, but our team has especially struggled to stay warm (not to mention dry) for days now, and it has had a significant impact on us both physically and mentally. We made a team decision late last night, recognizing that pushing onwards was no longer feasible given our physical and mental state — and so we have decided to end our Primal Quest journey at the end of Day 4.

We have had some incredible experiences that we will never forget: traversing glaciers and navigating crevasses, summiting endless peaks, mountain biking on some beautiful trails, and camping by glacial alpine lakes. We are so grateful for this opportunity, and we are proud of ourselves for what we did accomplish. Battling this terrain in these crazy weather conditions is no easy feat, and sometimes you just have to accept that the outcome isn't going to be the one you hoped for. We wish the remaining teams the very best of success as they pursue the last few legs of the race.

Thank you to Primal Quest for putting on this incredible, tough event, and a massive thank you to our sponsors who made all of this possible: Visit Costa Rica – The Costa Rica Tourism Board, Backcountry, 7mesh, and everyone who has supported us in our journey🙏🏻."

¡Pura Vida!
About Primal Quest
Primal Quest is North America's Premier Expedition Race. The 8th edition will take place in Canada for the first time. Scheduled for September 6-15, 2018, teams of 2 to 4 will navigate the coastal mountain range of British Columbia, running, biking, repelling, paddling and climbing together over 300-500 km.
For information about Primal Quest, contact Maria Burton, Primal Quest Race Director & CEO
(416) 571-3346