Resources
Experience & Skills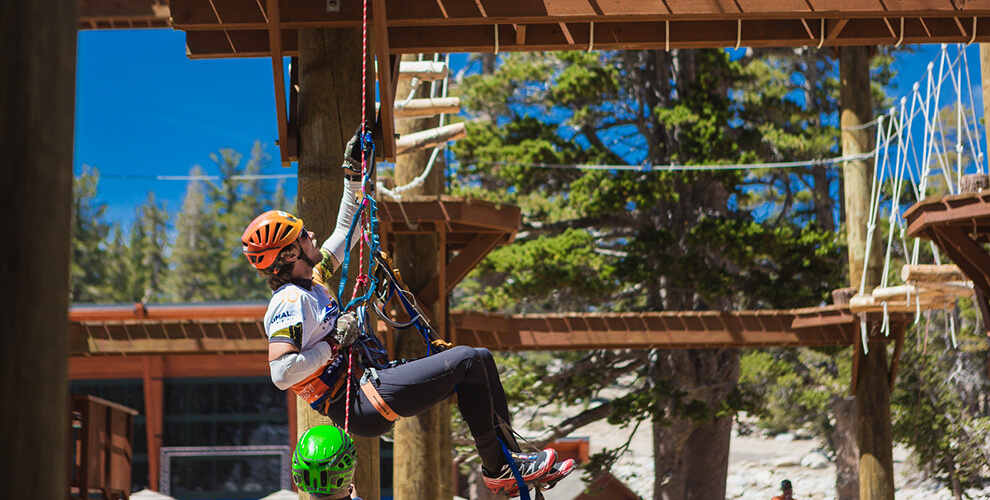 "Primal Quest takes teams to places other races don't reach. You'll need good outdoor skills to enjoy the experience and make the most of your expedition adventure. Teams should take their skills training seriously."
One of the most popular questions we get asked is "What certifications are required for me to race?" Although competitors are not required to deliver certificates of competence, it is imperative that each team member garner individual skills and experience to safely compete and successfully complete each of the disciplines that we have. Everyone is required to ensure that they are prepared and have the appropriate skills required and be prepared demonstrate their efficiency and competency in each of the required areas onsite.  Primal Quest reserves the right to pull any individual, or team, from the course if deemed unsafe or incompetent. It is your responsibility to ensure your preparedness.
We encourage all participants to prepare for backcountry travel, navigation, water safety, rope work and mountaineering. Please take your preparations seriously.
Important Information Regarding Mountaineering –
FROM PQ RACE DIRECTOR, MARIA BURTON & PQ MOUNTAINEER DIRECTOR JOHN FURNEAUX – ACMG/IFMGA
The mountaineering course is vast and stunning. All team-members must practice and demonstrate SELF ARREST with an ice-axe. The biggest risks that you will encounter on the glaciers are slip & fall hazards and your self-arrest skills are your number one priority. Additionally, you must to be proficient in traveling on medium grade ice and snow with crampons & ice-axe, without tripping up on yourself or a rope. Make sure you get a good fit of your crampons to your footwear, with optimized straps and a well-tested system.
Crampons – 8 – 10pt crampons are required (Aluminum is good). No chains, yak traks, or micro spikes allowed.
Footwear – A strong recommendation is that you consider your footwear carefully. As adventure racers, we are generally accustomed to using lightweight trail runners with crampons. But because of the serious and continuous nature of the glacier section I recommend lightweight mountaineering boots (ankle support /stiff sole). Beg, borrow or steal if you have to. Used are good to.
Rentals – MEC (Canada's REI) in Vancouver is a great resource for last minute gear and very economic rates for mountaineering gear and boots as well. They have full mountaineering rental packages including ice axe, crampons, boots, helmet and you should book ahead. https://www.mec.ca/en/stores/vancouver?open_tab=vancouver-gear-rentals
Regarding ropes and roping up. Each team will have harness and carry/use 2x15meter(9mm) ropes, PLUS 2 locking biners (twist accepted, can be from your rappel gear) for this section. If you do have rope, please let us know and we will deliver to your team for wholesale price (tbd) at check-in. You will need to be familiar with roping up in 2×2 person teams.
Mountaineering Rope Protocol – The rope set up is this.  One person at each end with rope hooked into your harness via a locking (twist is fine) biner. This setup allows flexibility and agility not only with rescues but also with setup. In the event of a slip the opposing person would sit down and brake with body weight and crampons for perch. While the second team would advance to deliver the rope for a manual/brute strength rescue (i.e. don't try to set up pulley system or rigging, better to get the person out fast), while activating an emergency call (to be detailed at the race briefing). Our guides would then dispatch to further assist the rescue onsite.
We believe this method provided agility and flexibility while optimizing for speedy travel and safety.
EVERY team WILL spend at least ONE night out on the glacier section. Therefore, we highly also recommend a compact thermarest/closed cell foam pad for this section. And we won't compromise on the sleeping bag requirements as you will be in alpine conditions.
We are not in avalanche season with very little risk for avalanche, therefore no specific avalanche gear; shovel, probe, locators are required.
BC is bear country. Your best defense is travelling with your team. Stay close together. Make noise in areas where you see bear scat. Bear bells and spray are less effective.
Water Safety
Note: This is a minimal list of required water skills:
Self-Rescue/Swimming
River Fording
Enter/Exit Boat
Ferry Glide
Enter/Exit Eddies
Wet Entry – Boat
Identifying/Negotiating Hazards (strainers, foot entrapments and avoidance/minimization techniques)
Scouting Rapids (identifying safe lines and craft maneuvering Grade 2 & 3 rapids)
Lining Craft Around Rapids
Portaging
River Signals – Hand & Whistle
Boat Knowledge E.g. Valves, Patch Kit
River Grading
Throw Bag Use – Rescuer and Swimmer
Towing Swimmer
Using Safety Kayaker

ROPES & CLIMBING SAFETY
Note: This is a minimal list of required ropes/climbing skills;
HARNESS
Donning & removal
Proper fit
Security (double-back strap)
Biner/Lanyard attachment
Overcoming a difficult edge while descending
Traversing Fixed Lines
Passing anchor points using lanyards with carabiners
Rappel Related
Loading rappel device
Body position & edge transition
Brake hand placement & proper use
Staying in control – Speed / Control (i.e. no bouncing)
Prussic tying and use as an auto block
Demonstrating an emergency stop (releasing auto block and allowing the prussic hitch to stop the rappel)
COMMUNICATION
Whistle
Voice
Hand signals
MOUNTAINEERING & ROPE SAFETY
Note: This is a minimal list of required mountaineering skills;
Self-Arrest – slide (front, side, back)
Walking with ice axe
Down climbing with crampons/ice axe
Knots and Use – Figure 8, Bowline, Girth Hitch
Prussic Back up
Glacier Rope Team Travel – 2, Man rope teams, hook in, pacing
Crevasse Awareness – familiarity with hauling systems preferred
Objective Hazard Assessment – Rock, Ice, Snowfall
Lightning protection techniques
White out navigation
Leave No Trace
Emergency Tent/Sil Tarp orientation/anchoring