Volunteer
Volunteer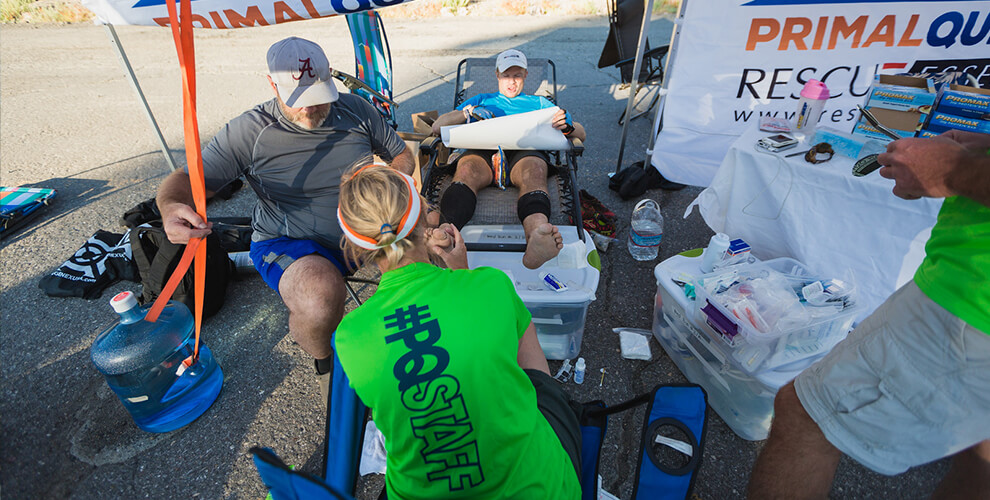 "Volunteers are the unsung heroes of Primal Quest."
First things first. Thank you, thank you, thank you! On behalf of the management team and in particular, the competitors, we literally couldn't do it without you and for that we are extremely grateful. Truth be known, if we did try and do it without you Primal Quest wouldn't be anywhere near as good as it is – you bring the fun, the happy demeanour and life to the event and we all thrive off that vibe. So thanks once again – we hope to see you at the 8th Edition for more fun and adventure.
---
– IMPORTANT NOTICE –
VISITING CANADA AS A TOURIST
New entry requirements are now in effect. Visa-exempt foreign nationals require an Electronic Travel Authorization (eTA) to fly to or transit through Canada. (US Citizens do not require an eTA).
Be prepared: Apply for an eTA as soon as possible. Most applicants are approved within minutes. However, there is the possibility of a delay or a denial.
https://www.canada.ca/en/immigration-refugees-citizenship/services/visit-canada.html
It is recommended you arrange your eTA as soon as possible to pre-determine your entry status.
Primal Quest Expedition is not responsible, or liable to make any refunds, for participants who are denied an eTA. Note that a denied or delayed eTA is not covered by Travel Insurance.
All international volunteers must have a current passport, valid for at least three months after the intended date of  departure from Canada.
---
Volunteers are an integral part of adventure racing and, in many ways, are the unsung heroes of the sport. We are looking for dedicated people who who are willing to pitch in their time to be part of the organising team during the race. To be honest, we can't guarantee that you will get a lot of sleep, have easy tasks to do, or get lots of free time. However, we do think you will enjoy being part of a large international event, and take away some great memories as well as some long lasting friendships.
Volunteers often return year after year which is testament to the fact that it can be a highly rewarding experience. You won't be surprised to learn that some volunteers in year 1 become event participants in year 2, their appetites for adventure suitably wetted. Most volunteers will be required for the full duration of Primal Quest. You will need to be at the Race HQ for a day of training prior to the event starting, though this condition may be waived for local volunteers who have concluded training previously. If you can spare the time and can convey a cheerful demeanour, even when you're tired, then please fill out the online application of interest form to the right. All volunteers will need to sign the Waiver & Release form before the event starts. All volunteer related questions, no matter how small, should be directed to marcy@primalquest.org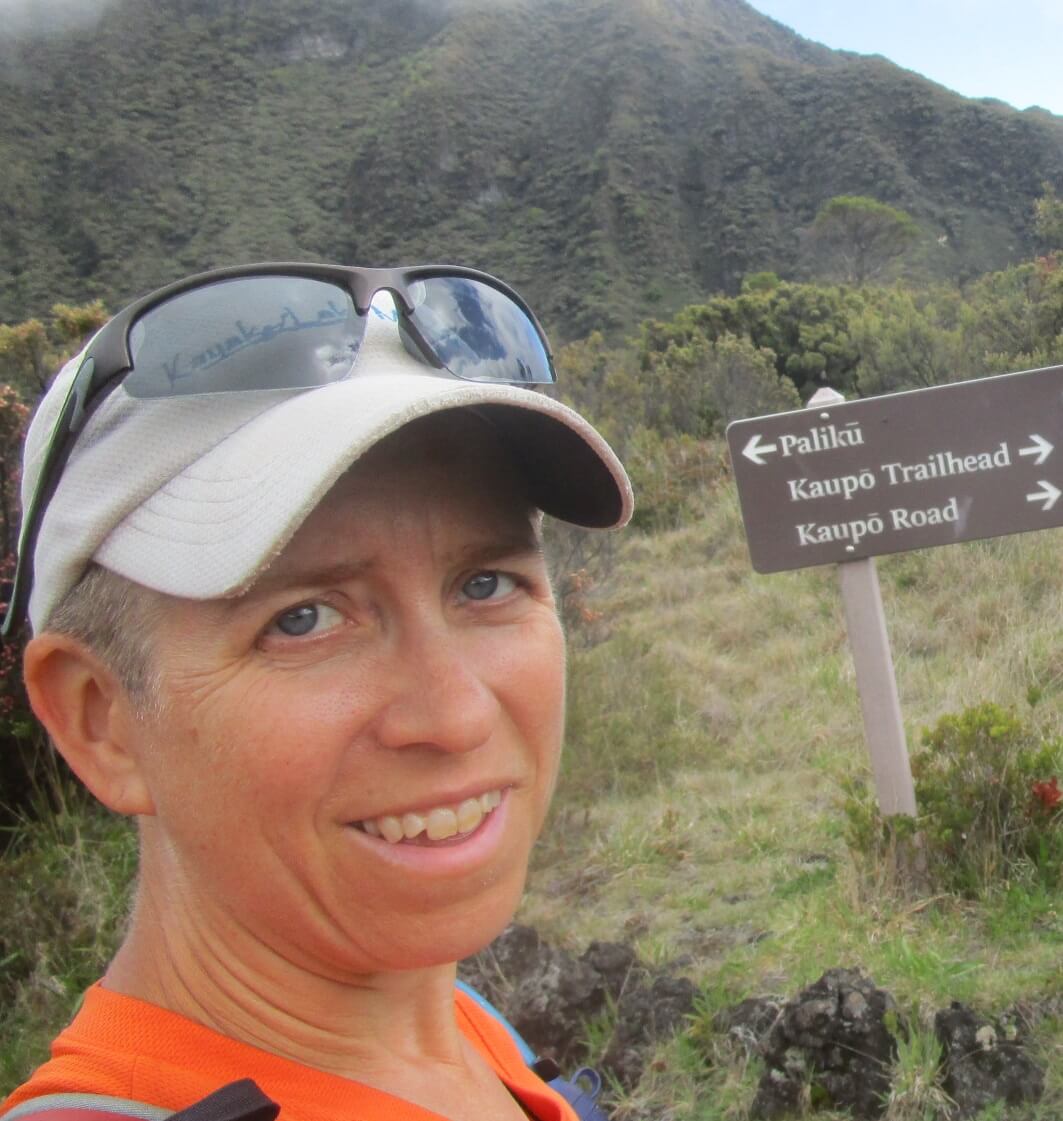 We would like to introduce Marcy Beard, the 2018 volunteer coordinator:
Hi!  I've been adventure racing with my brother Kip since 1998, when we discovered the super-fun Hi-Tec race series and started doing other Texas adventure races.  I found my wonderful husband John while looking for a teammate, and we continue to make an effective team many years later.  The three of us plus our friend Darran formed Team Vignette for our first big race – Eco-Challenge Borneo in 2000.  Since then we have completed other expedition races including Primal Quest, also many shorter races from sprints to 2-3 days in length.  I volunteered at Primal Quest Montana and the most recent Lake Tahoe race, and I enjoy seeing the events from the organizational side too.  I have a love of running (especially thinking on the run), navigation, and the outdoors, but I most enjoy the team aspect of adventure racing.  The sport has brought me closer to friends and family and been a defining force behind my life's path.
Contact: Marcy Beard
Mobile: 512-573-5985(international +1 512-573-5985)
Email: marcy@primalquest.org
To sign up and volunteer for Primal Quest 8th Edition – British Columbia, please fill in the form on the Sign Up page.
Volunteer Race Officials
The following general volunteers are needed. For more detailed information about specific roles please contact us or visit the Volunteer Sign Up page:
Pre and Post Event Production
Help our management team with various admin roles. Tasks will vary and an ability work in a team and multitask is required.
Volunteer Management
Assisting with the management and coordination of volunteers before and during the event.
Checkpoint Officials
Require volunteers to man various checkpoints on the course. Includes checking teams in and out and recording timing information. May require your own camping equipment depending on location.
Remote Area Checkpoint Officials
Require volunteers capable of walking into remote areas to be CP officials. Must be reasonably fit and capable of carrying a backpack and being self sufficient for a number of days in a remote location.
Logistics Officials
Require volunteers to assist with event logistics. Involves a large amount of driving and moving team equipment and event stores. Logistics officials get to see a lot of the course and are one of the most appreciated volunteers at the event.
Water Safety Team
To get involved in water safety you need to be either a whitewater paddler, rafter, canoeist, sea kayaker, and be comfortable with grade 3 rapids. Own all your equipment to work on cold glaciated rivers through to nice warm rivers. Being able to read rapids and anticipate and negotiate hazards in order to help competitors of different levels is the greatest skill. You musts be keen, physically fit, patient ,focused  and be a team player.
Assistant Search and Rescue Team members
Require volunteers to assist qualified search and rescue leaders. Duties include four wheel driving, using radios and satellite phones, navigation, assisting with first aid and emergencies.
Operations Officials
Require volunteers to assist in Race HQ with managing the event operations. Tasks include keeping team locations up to date, timing and leaderboard, keeping communications with race TAs, CPs, logistic crews, etc.
Event Runners
Require volunteers to assist Management Team with varying tasks associated with event operations.
Media Team Assistants
Require volunteers to assist the media teams obtain the best coverage of the event. Tasks include assisting with media equipment, writing, driving tasks, interviews, photography and filming.
Live Website Manager
Require a volunteer to assist in the running of the race live website. Knowledge of WordPress and Photoshop a must. Experience working with photographs preferred.