8th Edition
PQ Pure Event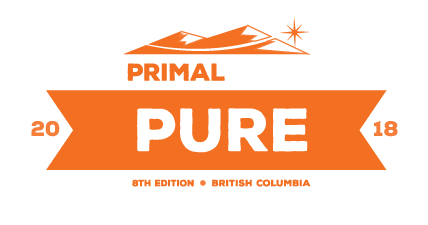 "The Primal Quest course was nothing short of spectacular, epic and most likely in contest for the best Adventure Race course ever designed. There was 66,000 feet of vertical! Puts every other course to shame. Other races talk about mountains and hilly courses. This was beyond everything else. Long distances and few check points. It was like a 'normal' leg between most check points. Each leg in Primal Quest was almost like it's own adventure race in itself. I just finished USARA nationals and it was easier to finish that course, than it was to make it between many of the check points in Primal Quest. And the ropes section! Absolutely amazing...I can't describe how awesome that was."
Primal Quest Pure – Unsupported
Primal Quest is North Americas greatest expedition adventure race where teams travel self-supported over stunning back country terrain given 10 days to complete their quest. Coed Teams of 4, trail run, mountain bike, ocean paddle, white water raft and mountaineer. This exclusive event is preserved for the hearty and rugged. Physical and mental strength combined with skill are necessary to complete the PQ Pure course.
The 2018 course takes place in the Coastal Mountains of British Columbia, demanding and magnificent at once. We guarantee a steep challenge that will test you to the core and is unlike any other race on the continent. Get the skills.
EVENT DETAILS & FORMAT
| | |
| --- | --- |
| COURSE DISTANCE: | Approximately 500km |
| SHORT COURSE OPTION: | Yes |
| MAXIMUM DURATION: | 10 days |
| RACE DATE: | Thursday 6th Sept – Saturday 15th Sept 2018 |
| EXPECTED WINNING TIME: | Approximately 5 Days |
| MAXIMUM TEAM NUMBER: | 40 Teams |
| TEAM FORMAT: | Teams of 4. Teams must contain one female to be ranked. All male teams permitted but will not be ranked |
| SUPPORT CREWS: | None Required ('unsupported') |
| DIFFICULTY RATING: | Extreme (train and plan accordingly) |
| ENTRY PRICE: | $8,500 USD (Early Entry Discount) or $8,750 USD (Standard Entry) |
| TROPHY CATEGORIES: | Overall |
| PRIZES: | GODZone 2019 Team Entry |
What's involved?
Primal Quest Pure is designed to be remote and rigorous. The course will test you and your teammates right to the edges of your endurance fitness. It requires experience and proficiency in the full range of outdoor sports and skills. The team will act as a collective in determining strategy and approach. There will be navigational challenges and skills in orienteering will play to your advantage. Course information will be given near or at the start of the event. A logistics planner will be circulated one week prior to aid in your packing and organization.
As mentioned Primal Quest Pure, is self-supported and thereby teams prepare and transition on their own with no outside support. Pre-Described gear, supply and equipment boxes will be delivered to Transition Areas for teams. This will include additional equipment such as boats and rafts. Gear and Bike Boxes requirements will be detailed in the competitor Newsletters.
The course will be open for 10 days with an anticipated winning time in 5-6 days. There will be a mid-race cutoff at approximately day 4. This will determine a re-route to a shortened course to ensure adequate time to finish within the 10 day timeframe.
Those with the will, determination and skills please Enter Now.