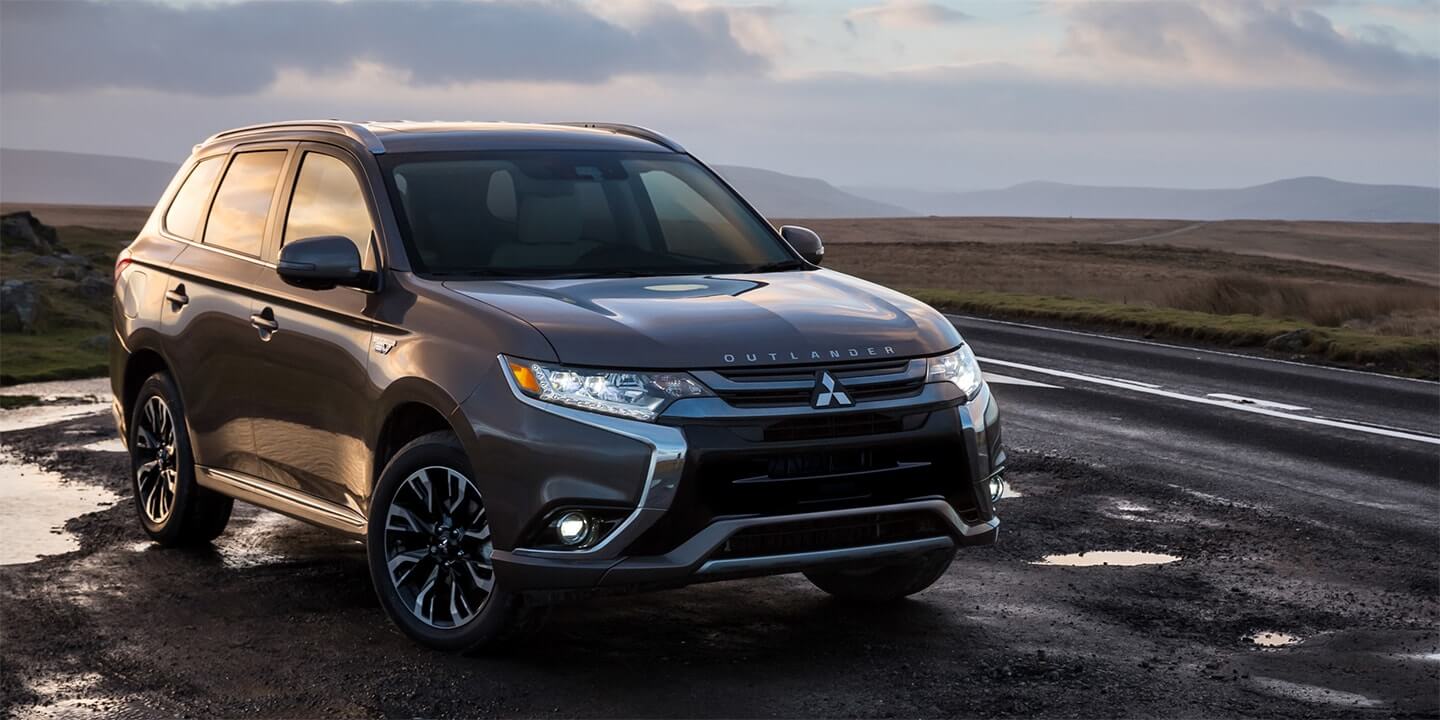 Latest News
Primal Quest Welcomes Mitsubishi Motors As An Official Sponsor of 2018 Race
Wednesday 22nd August 2018
News Categories
World's best-selling plug-in hybrid SUV Mitsubishi Outlander PHEV named official vehicle
SQUAMISH, British Columbia – (August 21, 2018) – Primal Quest is pleased to announce the latest partnership for the 8th edition of the North America's greatest expedition adventure race that will take place in British Columbia from September 6 through September 15, 2018. The North Vancouver Mitsubishi partnership will feature the world's best-selling plug-in hybrid Outlander PHEV and sporty Eclipse Cross.
"Primal Quest is pleased to partner with Mitsubishi Motors for Primal Quest British Columbia this coming September. It is an exciting addition to the event set for the Sea to Sky corridor and headquartered in Squamish. This collaborative effort with Guy Lemieux and North Vancouver Mitsubishi will help to facilitate operations and logistics to create an amazing race experience for racers, volunteers, spectators and the community," said Maria Burton, Primal Quest Race Director and CEO.
"Conquering the most difficult races in the world is in Mitsubishi Motors' DNA. Now with Mitsubishi Motors' global tagline 'Drive your Ambition' – the partnership with Primal Quest couldn't be more fitting," said Guy Lemieux, Partner and Vice President of North Vancouver Mitsubishi. "We at North Vancouver Mitsubishi are proud to sponsor and be a part of the exciting sport of adventure racing and this year we have the honour of hosting the event right here in our neighborhood of beautiful Squamish, BC. We are delighted to feature the world's best-selling plug-in hybrid SUV Outlander PHEV and sporty Eclipse Cross during the race and feel the partnership represents the thrilling excitement of an adventure race with vehicles that stand up to the challenge!"
The 2018 Outlander PHEV (Plug-in Hybrid Electric Vehicle) is Canada's top-selling plug-in hybrid (as of July 2018). With the Twin Electric Motor system, plus highly efficient 2.0L gas engine, and Super All-Wheel Control (S-AWC), Outlander PHEV has electric power for your everyday life with the engine and cargo space for your weekend plans. Outlander PHEV can use Level 1 and 2 standardized charging and DC Fast Charging/Level 3 for a quick boost of up to 80% charge in 25 minutes. It is the only plug-in hybrid to offer 100% electric 4WD capability. With 35 km of full EV mode and a combined range of 499 km and the best warranty in the world, this well-packaged SUV holds a unique position in the marketplace.
The all-new Eclipse Cross is a fusion of sharp coupe looks and dynamic SUV mobility with signature Mitsubishi Motors styling, technology and performance. The Eclipse Cross features many all new features, including a 1.5 litre turbo-charged engine, dual-pane, power-sliding panoramic roof, 7-inch-thin-type Smartphone link Display Audio with touchpad controller, Head-Up Display and heated rear seats. The newest addition to Mitsubishi Motors helps to create a formidable SUV/CUV lineup.
About Primal Quest
Primal Quest is North America's Premier Expedition Race. The 8th edition will take place in Canada for the first time. Scheduled for September 6-15, 2018, teams of 2 to 4 will navigate the coastal mountain range of British Columbia, running, biking, repelling, paddling and climbing together over 300-500 km.
About North Vancouver Mitsubishi
North Vancouver Mitsubishi, a family run business, has been servicing lower Mainland, North Shore and West Vancouver and beyond since 1992. As a Mitsubishi Motors dealership in Canada the product range at the dealership ranges from Mirage and Mirage G4, RVR compact crossover, Outlander compact sport utility and the world's best-selling plug-in hybrid SUV Outlander PHEV, and the sporty Eclipse Cross.
For information about Primal Quest, contact Maria Burton, Primal Quest Race Director & CEO
(416) 571-3346
For information about North Vancouver Mitsubishi, contact Guy Lemieux, Partner & Vice-President
Phone: 604.983.2088
Cell:      250.808.7787