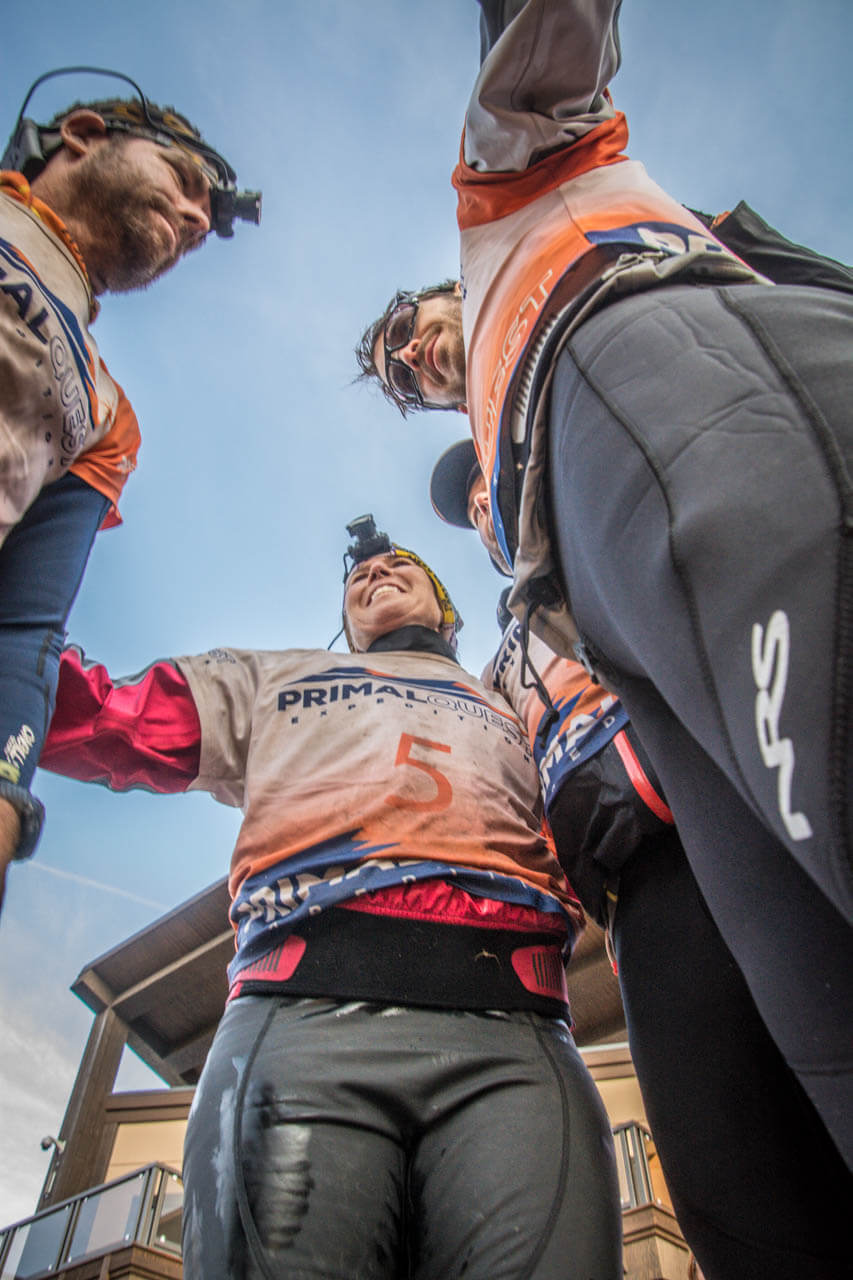 Latest News
PRIMAL QUEST PURSUIT EMBRACES TEAMS OF 2, 3 AND 4
Friday 27th April 2018
News Categories
Traditionally Primal Quest has been limited to 4 person coed teams (which remains with our PRIMAL PURE race), but now we are excited announce the addition of our PRIMAL PURSUIT course… to include smaller 2, 3 and 4-person, mixed, male and female team formats.
The Primal Pursuit 5 day race bridges the gap between a local 1-2 day event and our destination Primal Pure, 5-10day race. We worked hard to design a race which represents the perfect push into the next stage of endurance where participants get to experience the magic of expedition adventure racing, while still tackling a very challenging course with all of the classic elemental disciplines.
Finding compatible teammates with similar goals and available time can often be a challenge, especially with vacation and training times a limited resource these days. Primal Quest is keen to foster these new open teammate formats to help teams leap over some of these barriers for entry. Take-on Pursuit with your best-friends, your spouse, your sons/daughters… there is no better way to bond than to share a thrilling life altering adventure quest.
We are stoked to get as many teams as we can on the larger-than-life wild terrain of Beautiful British Columbia. It is big and magnificent and the more people we can entice to take it on, the more adventurers we will infect with the Adventure Racing bug!
Whether you are male, female, coed or family we welcome you to Primal Pursuit. Now offering the opportunity to dive into the adventure on the pursuit course, build your team and register online today at http://primalquest.co.nz/enter/enter-now/