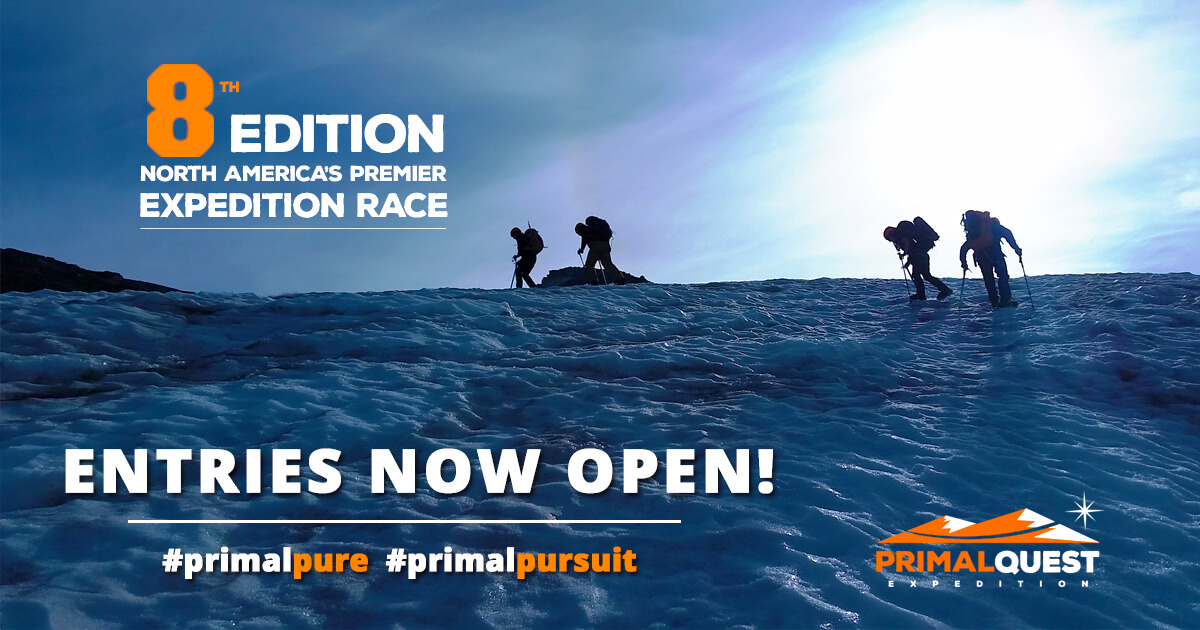 Latest News
PRIMAL QUEST OPENS ENTRIES FOR 8th EDITION
Thursday 30th November 2017
News Categories
PRESS RELEASE
From: Primal Quest, Inc&100% Pure Racing
For immediate release
November 30th, 2017
PRIMAL QUEST OFFICIALLY OPENS 8Th EDITION ENTRIES  
North American's premiere expedition adventure race, Primal Quest, will host its eighth edition in British Columbia from September 6 – 15th, 2018
Primal Quest team entry and registration is officially open on November 30th at 12 pm EST. The highly anticipated event is expected to attract international adventure racing teams to compete alongside teams from across North America.
Primal Quest Director Maria Burton says it's the first time the event has been held in British Columbia and the location is proving to be a major attraction.
" There is a lot of interest from teams keen to race in this coastal area where the Pacific Coast mountain ranges are so near the sea. The host town of Squamish has a dramatic landscape peppered with glacial cut fjords and is world renown for quality hiking and mountain biking trails, stunning rivers and lakes."
Team racing spots are limited to 40 and are expected to fill up quickly.
" Competitors have the choice to race in the full PQ Pure category that is unsupported or the shorter PQ Pursuit category where teams have the assistance of their own support crew. With two options we are catering for experienced racers and those new to the sport," says Maria.
Primal Quest competitors will have up to 10 days to complete the adventure race that will involve navigation, trekking, mountain biking, kayaking, rafting, mountaineering and fixed ropes.
" This will be a true adventure and for some a once in a lifetime experience," says Maria. " Adventure racing is experiencing a rebirth in North America and it's exciting for us to be at the forefront taking Primal Quest to British Columbia.
" I encourage teams to enter their details early to claim one of the coveted racing spots and secure their place in Primal Quest history – it's going to be a true adventure of epic proportions."
For more information go to https://www.primalquest.org or https://www.facebook.com/EcoPrimalQuest
Further Information contact:
Maria Burton
Primal Quest Director
Email: maria@primalquest.org