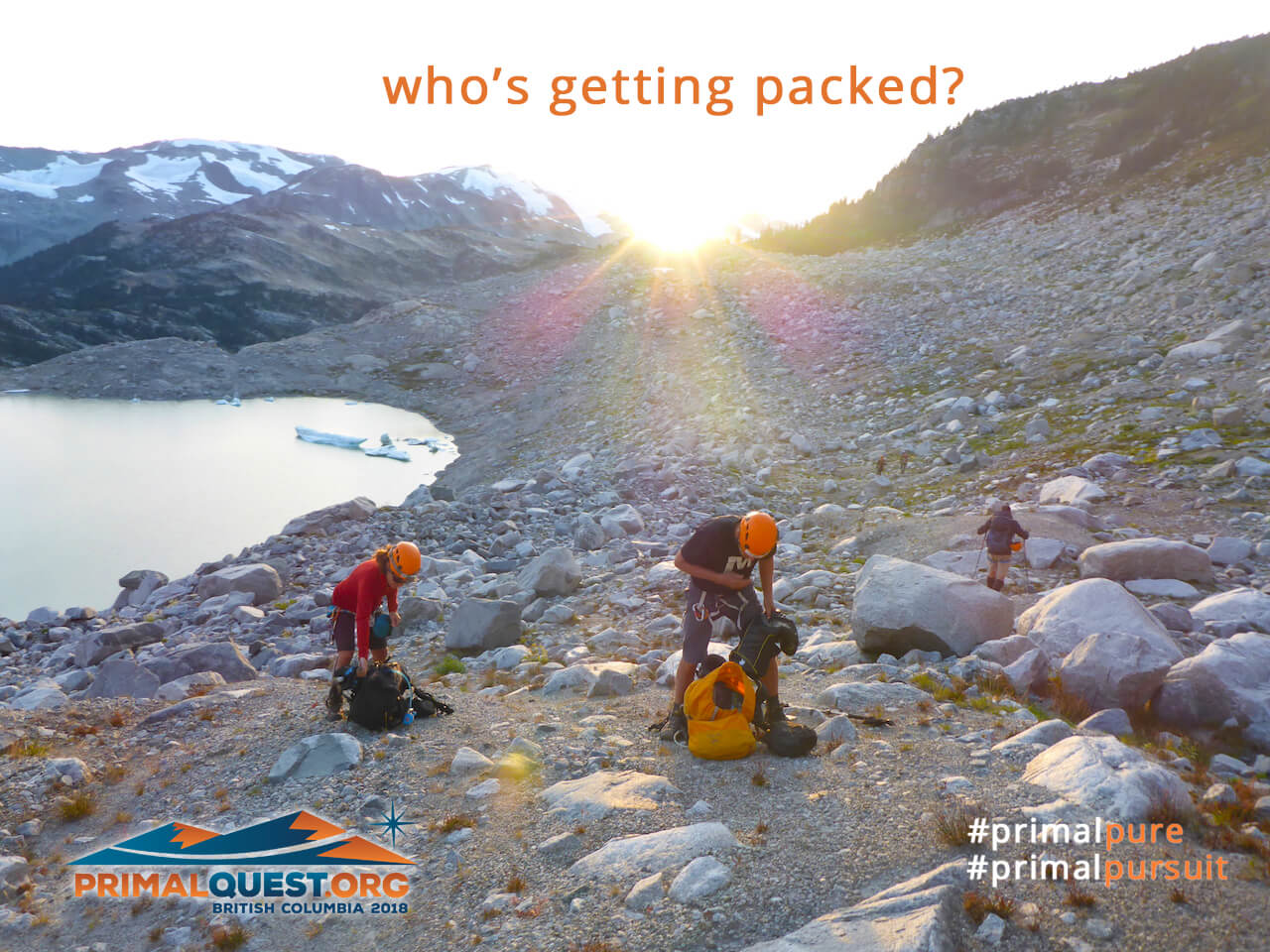 Latest News
OFFICIAL RELEASE OF 2018 INITIAL TEAM ROSTER
Wednesday 24th January 2018
News Categories
PRESS RELEASE
From: Primal Quest, Inc
For immediate release
January 24th, 2018
PRIMAL QUEST OFFICIALLY RELEASES 2018 INITIAL TEAM ROSTER   
Canadian, US and International teams gear up for the 8th Edition of Primal Quest. Teams will measure up in British Columbia in September 2018 for North America's Premier Expedition Adventure Race.
Revealed today on the Primal Quest event website is the 2018 Official Team List http://primalquest.co.nz/resources/team-list . 'This is a perfect field of teams with a great range of talent comprised of International and North American competitors.' says Primal Quest Race Director Maria Burton
The 8th Edition event will be set in the Sea to Sky corridor of BC, beginning September 6th through the 15th. Competitors will be representing UK, France, Canada, Costa Rica, Australia, USA, Spain and New Zealand.
New Zealand's GODZone led by Sarah Fairmaid and Nick Gracie are the returning Primal Quest Pure champions. 'They will surely dig into the amazing natural terrain in BC that mimics their homeland quite closely and which they are super proficient.' says Burton.
"This is one very tough race, navigation and the course required us to be focused, disciplined and to remain stoic to the very end. The PQ organization is fantastic and the journey, while not for the faint hearted was highly enjoyable and we look forward to 2018 in British Columbia." – Team GODZONE NZ
Additionally, the current 3rd place AR World Ranked – Columbia Vidaraid led by Marco Anselem representing Spain will be vying for top position alongside Bones captained by USA veteran adventure racer Roy Malone.
Primal Quest has two racing categories; the full-length PQ Pure event and the shorter PQ Pursuit event. With most teams currently choosing the full-length PQ Pure event. Burton admits 'We have quite a bit of interest in the returning adventure racers and new adventure racers in the shorter format and do expect a few more teams to enlist in the near term.'
About Primal Quest – Teams of 4 navigate challenging vertical topography amidst idyllic landscapes. Traveling together as they mountain bike, trek, kayak, mountaineer and climb to complete the 300km PQ Pursuit or the 500km PQ Pure course.
For more information go to https://www.primalquest.org or https://www.facebook.com/EcoPrimalQuest
Details regarding race and sponsorship opportunities contact:
Maria Burton
Primal Quest Director
Email: maria@primalquest.org