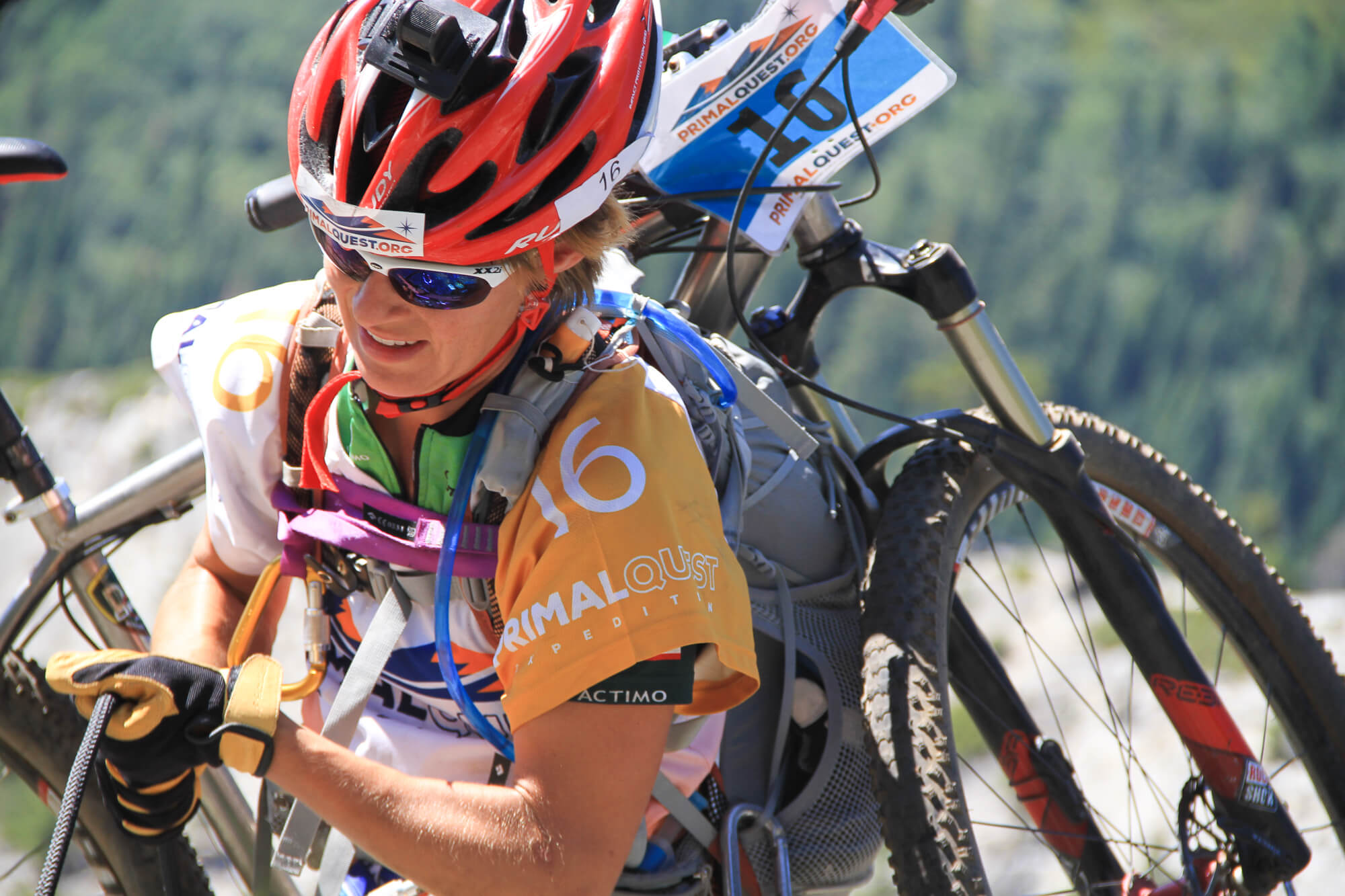 Latest News
Primal Quest Names Official Outfitters For 2018 Race
Wednesday 15th August 2018
News Categories
Squamish Rafting Company, OutThere USA, ACMG/IFMGA mountain guide Rich Prohaska and Executive Suites Hotel & Resort Squamish announced as official outfitters for 2018 Primal Quest
SQUAMISH, British Columbia – (August 15, 2018) – Primal Quest has announced the official outfitters for the 8th edition of the North America's greatest adventure race. The new partners include a mountain guide Mr. Rich Prohaska, the Executive Suites Hotel & Resort Squamish, the Squamish Rafting Company and an innovative outdoor gear and packs company OutThere USA.
"The Primal Quest's commitment to excellence is shared by our partners and consistent with our focus on providing our athletes the best opportunities to succeed. We are honored to have their support and dedication to make the 2018 races a life-changing experience," said Maria Burton, Primal Quest CEO.
Voted Squamish's No. 1 raft trip outfitter and best adventure tour in 2017, the Squamish Rafting Company proudly operates world-class whitewater, float and overnight adventures in the heart of Sea to Sky Country. "We're excited to be a part of such an incredible celebration of Sea to Sky Country and all that it has to offer to Primal Quest competitors. Its mountainous terrain, raging rivers, glacial lakes and rugged trails are sure to make for a grueling race that will push the limits of even the most experienced athletes. Our team at Squamish Rafting will be working hard to help keep competitors safe along their journey and to show them why whitewater rafting in British Columbia is world class. We can't wait to get their feet wet in September," said Jennifer Lawrie.
Rich Prohaska is a local experienced mountain guide certified by the ACMG (Association of Canadian Mountain Guides) and recognized by the IFMGA. A passionate skier and mountaineer since he was a young child, Mr. Prohaska has spent his life exploring the various mountain regions of the world, establishing many new alpine and rock routes from Antarctica to Greenland to Baffin Island. He has assembled a great mountaineering team with vast experience of the BC coastal range. "I love to encourage people to get outside, get on 'airplane mode' and to do it with a measured amount of risk," said Mr. Prohaska.
The Executive Suites Hotel & Resort Squamish, a spacious all-season and all-suite Squamish BC resort hotel, is centrally located just 40 minutes from Vancouver and Whistler Village along the scenic Sea to Sky Highway. Surrounded by soaring mountains, glistening glaciers, cascading rivers and waterfalls and miles and miles of forests, Squamish is a breathtaking destination full of recreational possibilities. The Executive Suites Hotel & Resort Squamish offers outdoor enthusiasts the ability to relax in luxury and dine in style after a day of high energy adventure.
The OutThere USA, a company based in Vail, Colorado, offers innovative technical gear and backpacks for a wide range of outdoor disciplines. Designed by World Champion adventure racer and Primal Quest Champion Mike Kloser, the backpacks are light-weight, ergonomically designed, versatile and feature-rich, delivering more comfort and energy for backpacking, expedition racing, mountaineering, climbing and other outdoor activities. "We're very excited to be partnering with Primal Quest. Our company was created on the foundation of Adventure Racing. Our backpacks have been the choice of many athletes and teams from around the world. When it comes to features, function, and accessibility for races like the Primal Quest, no other brand can match what OutThere has to offer," said Mike Kloser, Founder and CEO of OutThereUSA.
About Primal Quest
Primal Quest is the world's Premier OCR Expedition Race. The 8th edition will take place in Canada for the first time. Scheduled for September 6-15, 2018, teams of 2 to 4 will navigate the coastal mountain range of British Columbia, running, biking, rappelling, paddling and climbing together over 300-450 km. For more information and to register, visit https://primalquest.org.