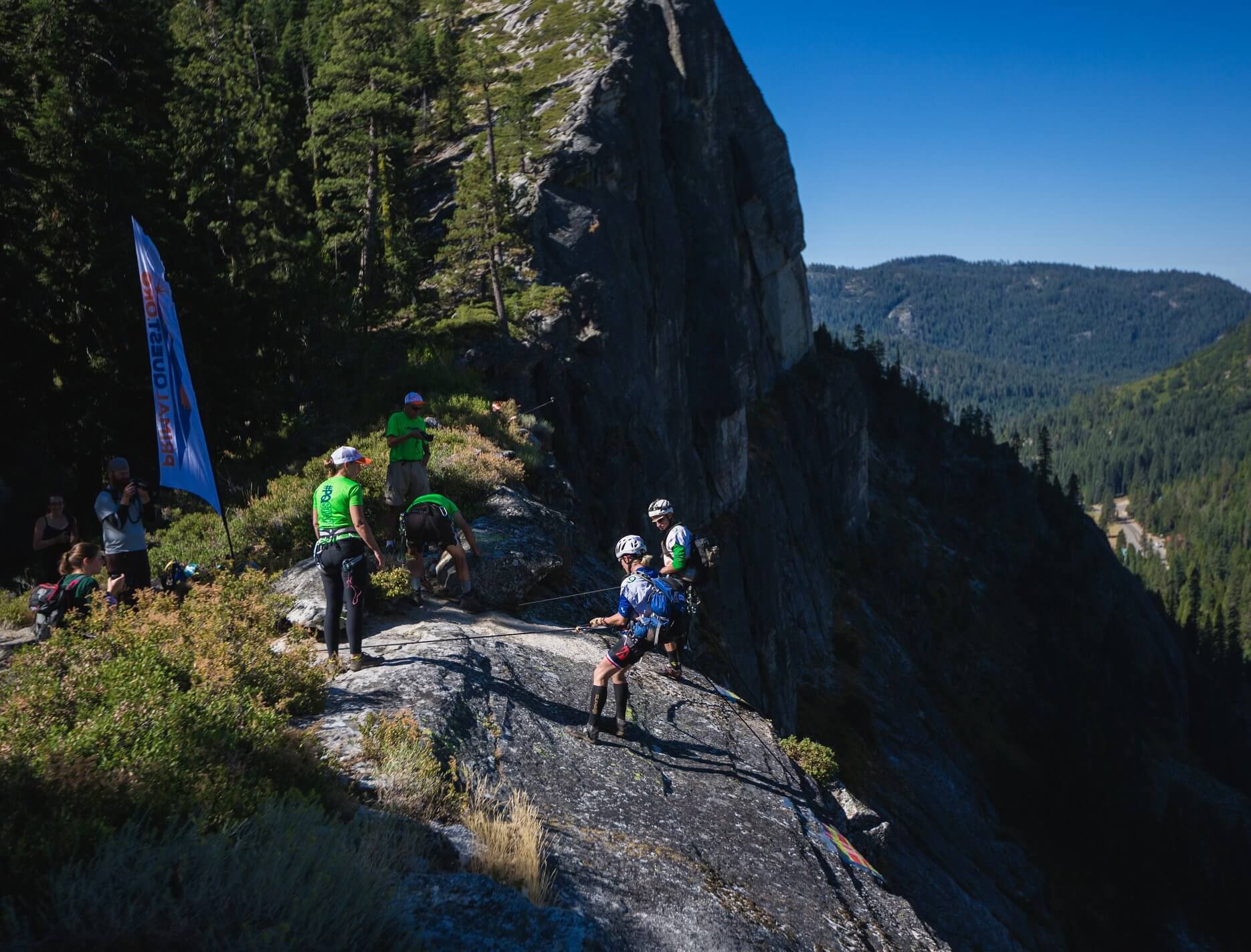 Latest News
OFFICIAL SUPPLIERS ANNOUNCED FOR 2018 PRIMAL QUEST
Monday 18th June 2018
News Categories
NeoLife, Life Elements, Zanfel Laboratories, Fluid Sports Nutrition and RockTape to support the PQ athletes
SQUAMISH, British Columbia – (June 18, 2018) – Primal Quest is North America's greatest expedition adventure race where teams of experienced back country adventure athletes journey across expansive terrain, running, biking, repelling, paddling and climbing together over 300-450 km. The 8th edition is scheduled for September 6 through September 15, 2018, in British Columbia, Canada, and offers two courses to choose from – original longer PQ Pure and a shorter PQ Pursuit course. This new PURSUIT distance race is the Expedition OCR World Championships race for 2018.
"Successfully finishing the race requires stamina, mental fortitude, teamwork and determination. Besides trusting their teammates, it is essential that participants trust their nutritional products and performance body care tools," said Maria Burton, Primal Quest CEO. "We are proud to offer them the absolute best from our official suppliers who are experts on nourishing athletic movement and body care for athletes."
NeoLife, based in nature and backed by science, offers whole food nutrition products, including NeoLife Sport specifically formulated to fuel active persons and athletes. With products that range from sports performance packs, morning breakfast shakes, bars and specifically targeted solutions – Enersine for energy, Endurance for endurance and Bio-Tone for recovery – NeoLife fuels expedition adventure athletes with quality whole food nutrition.
Fluid Sports Nutrition makes nutritional products that hydrate, fuel and replenish. Fluid leverages the latest scientific research to make the best possible products to nourish athletic movement, helping thousands of athletes of all ages and ability levels train harder, recover faster, and perform at their best. On top of being effective, their products are great tasting and easy to use.
Life Elements is proud to support the Primal Quest teams with healthy, natural, multipurpose body care tools. Action Wipes, the original body wipe for when shower is not available, helps to keep sensitive areas clean from head to toe with naturally anti-bacterial and anti-fungal properties that can also be used as backup wound care. Life Elements CBD & Honey line of performance body care tools is made for the extreme conditions of the Primal Quest experience to help athletes prevent rashes, repair skin from cuts, bites and blisters as well as reduce inflammation and soreness from tired muscles and joints.
Zanfel Laboratories, Inc. has been partnering with Primal Quest for over 10 years. Beyond having a premium product, Zanfel has clearly demonstrated its commitment to customers, Primal Quest and the sport of adventure racing. Zanfel Poison Ivy, Oak & Sumac Wash is a safe and effective topical solution for poison ivy, poison oak, and poison sumac. It is the only product known to remove urushiol, the toxin responsible for the reaction, from the skin after bonding, enabling the affected area to immediately begin healing.
RockTape helps athletes of every level go stronger, longer with the best kinesiology tape, cutting-edge education, and fitness support products. RockTape turns down volume on pain, decompresses an area of swelling and inflammation, delays fatigue, normalizes muscle tone and distributes physical stress. RockTape believes through movement, mobility, and stability you can heal yourself.
For more information about the Primal Quest PURE and PURSUIT Expedition Race and to register, visit Primal Quest website.
About Primal Quest
Primal Quest is North America's Premier Expedition Race. The 8th edition will take place in Canada for the first time. Scheduled for September 6-15, 2018, teams of 2 to 4 will navigate the coastal mountain range of British Columbia, running, biking, repelling, paddling and climbing together over 300-450 km.