Resources
Newsletter 3 – Primal Quest British Columbia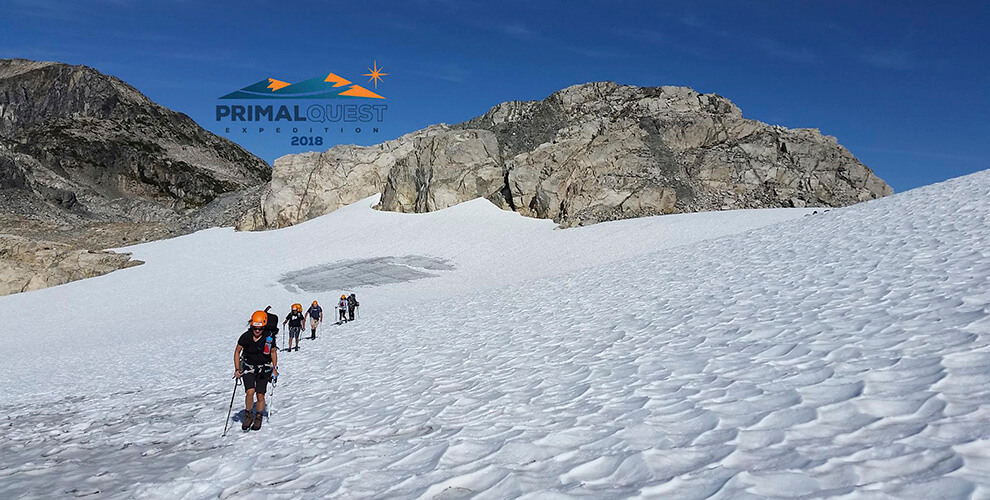 It is our honor, and a big thankful welcome to PQ BC in 2018. In our quest to reach amazing new places full of adventure we landed in Squamish British Columbia. AKA the Adventure Capital of Canada - a renowned area which also played host to Eco Challenge over 20 years ago.
Greetings from Squamish, BC
We are super-thankful for all the exciting developments here at Primal Quest. With PQ Pure and PQ Pursuit gaining momentum. The recent sanction of the Expedition OCR World Champs and the addition Emmy Award Winning production film team to name a few. Make sure you are following us on Facebook to catch all the latest exciting news. All of these things are intended to recognize the efforts you take and the sacrifices you make to take part in this amazing adventure we love so much. And we are also very grateful for the local community support from Squamish and the Province of Beautiful BC in the Southern Coastal Mountains. If you have any questions on the newsletter, or need clarification please feel free to send them along maria@primalquest.org.
– Maria Burton (Race Director)
Status Report
All is moving forward well and we are very excited about welcoming all of you to British Columbia! It's sure to be another classic event with us hosting a Pure and Pursuit Version, and the crowning of the first ever Expedition OCR World Champs. The course is challenging for all teams and, of course, ever rewarding.
Expect time and distance between TA's are long and challenging. Less so for the Pursuit but still better to err on the side of preparedness. You may have sections of slow-moving travel contrasted with faster elements. Regardless, heavier backpacks are likely, as you need to carry more food, gear; water is available in many creeks and streams (always be prepared to treat your water). In contrast, you will occasionally travel through small towns (definitely recommend having cash on hand for the quick pizza or burger stop).
This area is notorious for crazy weather – having said that this time in September is typically very temperate. Being a coastal region with a big ocean and a big body of land beside weather does change quickly and there can be days of rain, wind and cold followed days heat and sun. Prepare for all conditions. We do have several weather and time contingencies factored in but do realize that course changes may be necessary and we will do our best to give clear advance notice to the best of our ability.
Event Schedule
MON :: AUG 27th :: Logistics planner for bike and gear box movements during event emailed to team captains
MON/TUE :: SEP 3/4th :: Pre-arranged team transport YVR to Executive Suites, pre-purchased gear boxes available for pick up (Executive Suites Clubhouse)
WED :: SEP 5th :: 9.00AM - 10.30AM :: Welcome and pre-race briefing (mandatory for all competitors, please check-in)
WED :: SEP 5th :: 10.30AM - 2:30PM :: Registration and Gear Check (mandatory for all competitors) which includes: • Sign race event waivers (online preferred) • Yellowbrickpic deposit with credit card • Evacuation and Event Insurance (proof and/or purchase) • Outstanding financial payments settled (if applicable) • Gear check (see important notes below) • Safety checks – rope and kayak/raft testing (see below for MORE DETAILS) • Media formalities/photos Kayaks and inflatables will be available at race registration for team inspection. Race maps, passports, logistics planner and race bibs can be collected once teams have completed all other checks.
WED :: SEP 5th :: 6.00PM - 8.00PM :: Team gear & bike boxes delivered to logistics team outside of Clubhouse
THU :: SEP 6th :: 6.00AM :: ALL TEAMS DEPARTURE TO START
FORMALITIES TO BE COMPLETED
TEAM INFO
For Live Coverage, Media and our Logistics please ensure that you have entered all of your team details Team Login.
Also, please forward your team info, profile, pics etc. to travis@rockharbormarketing.com so he can share it on our social and help get you some valuable social exposure.
MEDICAL FORMS
We kindly ask each participant to submit their medical information with the online Medical Form by Aug 1st. Our onsite medical team requires the information in advance to adequately prepare.
CARA WAIVER & IMAGE RELEASE
Again please complete the CARA Insurance waiver and Image release online. It will speed up your check-in and is easy to complete online prior to arrival.
RESCUE EVACUATION INSURANCE
As listed in the gear list this is mandatory for all participants. We have arranged with Lifestyle Financial for each racer, staff and volunteer to get an individualized quote for evacuation travel insurance if you currently have not secured coverage.
Travel Insurance Link for Race Participants
Travel Insurance Link for Staff & Volunteers
Emergency Medical Insurance is to protect against unexpected hospital and physician's expenses if you have a medical emergency. This covers sudden and unexpected illness or injury and it includes air and ground ambulance/evacuation to the nearest medical facility. Due to the nature of the activity and terrain it is highly recommended that your Emergency Medical Insurance provide for air and ground ambulance/evacuation.
TRIP CANCELLATION & INTERRUPTION
What can happen? Missed connections, schedule changes, your own accident or injury, a travel companion or family member becomes ill, natural disasters, or even loss of employment. To avoid any financial hardship that an unexpected cancellation or interruption could cause, we strongly recommend purchasing Trip Cancellation/Interruption to protect your trip investment. Contact our preferred provider Lifestyle Financial for a quote. Trip Cancellation/Interruption costs about 5% of your trip cost and it's worth the peace of mind!
Cancellation will insure the non-refundable travel costs before you depart. Interruption covers off your lost trip and unexpected out of pocket costs if your trip is interrupted after you start your trip.
Note that only prepaid nonrefundable travel costs can be insured. Race Fees are not insurable.
Insurance providers do not cover inclement weather, poor or dangerous terrain/conditions that impact the quality or enjoyment of your trip.
VISITING CANADA AS A TOURIST
New entry requirements are now in effect. Visa-exempt foreign nationals require an Electronic Travel Authorization (eTA) to fly to or transit through Canada. (US Citizens do not require an eTA).
Be prepared: Apply for an eTA as soon as possible. Most applicants are approved within minutes. However, there is the possibility of a delay or a denial.
https://www.canada.ca/en/immigration-refugees-citizenship/services/visit-canada.html
It is recommended you arrange your eTA as soon as possible to pre-determine your entry status.
Primal Quest Expedition is not responsible, or liable to make any refunds, for participants who are denied an eTA. Note that a denied or delayed eTA is not covered by Travel Insurance.
ACCOMMODATION
We recommend that all teams arrange accommodation for at least the Tuesday and Wednesday (race provided) nights prior to Race Reg, Race Start respectively. After that, we can anticipate your team's arrival and will help secure accommodation for the night of your arrival.
MEDIA
Primal Quest is are very grateful to have our GODZone partners on our side as they have been doing some excellent work and advancement behind the scenes to showcase your adventure racing endeavors with their progressive Live Coverage site.
In addition, we will have a full film crew out there and you will be briefed on protocol and interactions. When in doubt keep it real!
RACE HQ AND RACE CELEBRATIONS
Executive Suites Squamish is our Race HQ in the 'Clubhouse'. They are very bike and gear friendly so please take all of your gear into your room, as that is also where our staff will meet you for gear checks. There will scheduled times you may sign up for upon arrival.
The Finish Line and Post Race Celebrations will also be hosted at the Executive Suites. There are two celebrations one for the Pursuit on the 11th and the Pure on the 14th. It is a stunning property and great place to hang out with your feet up. All are welcome to frequent the pub, restaurant, pool, hot tub and pub to enjoy a Beer thanks to Backcountry Brewing.
As mentioned in an earlier Newsletter, the Mtn Fun BaseCamp is also a short walk away and a great campsite & apartments, facility with Wi-Fi, showers and laundry etc.
IMPORTANT NOTES
PHONE & GPS & WATER GEAR
For additional safety and live tracking we ask that you bring the following:
2x smartphones with waterproof cases (one as back up)
Back up batteries (2x 10,000 mAh)
GAIA GPS App downloaded onto the phone
GPS Unit preferred for 1 section of the course
(If your team doesn't have a GPS unit we will accept smartphone with GAIA GPS App as above)
July 6th – Updated Gear List http://primalquest.co.nz/resources/mandatory-gear-list/
REGISTRATiON, GEAR BOX Prep & Maps
All teams will be served on a first come first served basis at Registration and Gear Check. PQ Pure and Pursuit teams will receive an Outline Logistics Planner roughly one week before the start of the race (see above). This outline planner provides information to allow teams to expedite their packing of boxes prior to arrival at the event. Distances, disciplines and timings will also be provided to help teams prepare.
Please adhere to 44lbs/20kg or less for all of gearboxes. Bike boxes, and duffle bags you will apply team number and letter labels (details later) and secure closed with a good strap system so that you don't lose gear due boxes falling open…and the volunteers will thank you!!!
Each team will receive One Set of Maps, One Handbook and One Race Passport, which are NOT waterproof so we recommend that you be prepared to cover them with clear seal or use map cases.
YELLOWBRICKS (YB TRACKERS & DEPOSIT)
At race registration you will be required to give a deposit for the Yellowbrick Tracking Device (credit card – Visa/MasterCard only). This will not be charged unless the tracker is damaged or lost. Do not forget your credit card.
During any kayaking or canoeing stages the Yellowbrick Tracking Device must be secured inside a competitor PFD, not inside a backpack or stored inside a dry bag that is stowed inside a hatch. When you are biking or trekking, it is very important that you place your Yellowbrick Tracking Device in the top pocket of a backpack. This ensures that battery life is preserved (vital for safety reasons) and also means that the race management and the audience can continue track your progress. When paddling in two boats we ask that you adhere closely to each other as only one of you will have the tracking device.
WATER SAFETY
All competitors should be confident in the water, be capable of swimming 500m, backstroke, sidestroke and sidestroke. And practice self-rescue, re-entry into an IK kayak and White-water raft.
DRINKING WATER
As mentioned above, there is plenty of the water in British Columbia and for the most part it is drinkable but we highly recommend water tabs to treat your water just to ensure you don't have to depart the race early due to unnecessary stomach ailments.
Fresh water will be made available at all Transition Areas for both PQ Pure and Pursuit Teams.
HEAD/BIKE LIGHTS
There will be approximately 12hrs of darkness each night, depending on weather. Coupled together with lengthy sections between TA's Teams must be prepared for adequate lighting and recharging for the duration. There will not be charging stations for lights at the TAs. There will be no significant moon to speak of during the event so you will rely heavily on your lights even with 2 Dark Zones.
DRY BAGS
Again attributing to the lengthy paddle sections. We suggest investing in very good quality dry bags. In the raft and IKs you your gear will get wet. Double or triple bag is always a good that your gear will get thoroughly soaked. The general rule is to bag three times.
MAGNETIC DECLINATION
The declination +16.41° E so will need to know how to adjust for this. The maps will be printed to grid north and so be ready to compensate for the declination either directly on the maps or with your compass.
MEDICAL ASSISTANCE
Medical TA/CP staff at Primal Quest is primarily there to deal with EMERGENCIES and significant medical issues. Teams should be prepared to manage their own minor ailments, foot care, etc., and should note that prevention is much better than cure. Teams should also note that medics will not be on hand at all TA's– they may have been called away to deal with a serious issue elsewhere. The onus is on the teams to look after themselves at all times. Time penalties may be applied to any team who requires extraneous assistance because they have failed to look after themselves. The goal is to have you healthy and reach the finish line! – But you need to look after yourselves and your teammates, both on the course and in transition.
As previously noted, trekking and paddling, in particular, make up a larger component of this Chapter compared to mountain biking.
The water sections will play a significant part in the event. The course covers sections of open water for both PQ Pure and PQ Pursuit events that may or may not be exposed to wind and waves, depending on conditions. The rafting (guided) will be up to Grade 4 and kayaking up Grade 2. Teams need good water skills, knowing how to deal with a capsize or windy conditions on an exposed lake. Know when and when not to paddle. Safety first, race second.
Please note that the safety crew will be watching all teams early on in the race to judge competencies. Any individual or team deemed unsafe to continue will be politely asked to leave the course.
Train hard, stay healthy. Signing off till August! – Maria