Resources
Newsletter 2 – Primal Quest British Columbia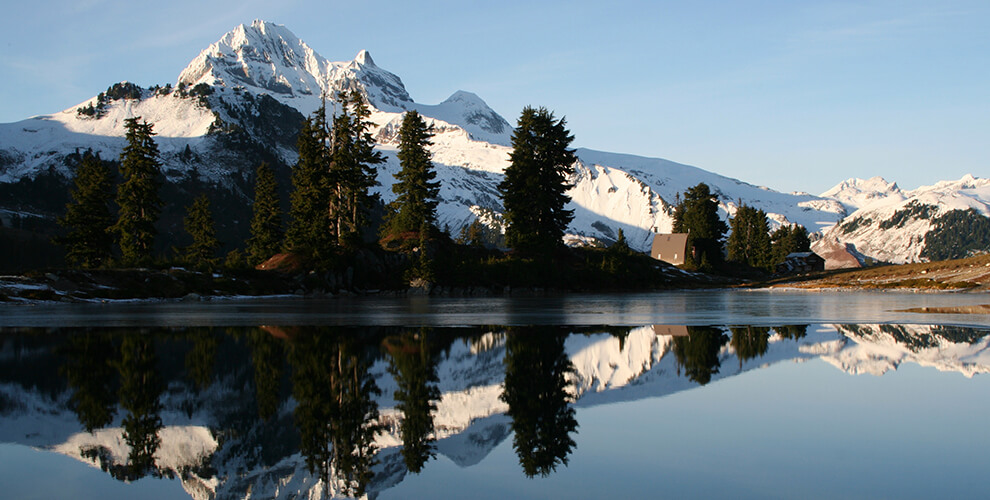 It is our honor, and a big thankful welcome to PQ BC in 2018. In our quest to reach amazing new places full of adventure we landed in Squamish British Columbia. AKA the Adventure Capital of Canada - a renowned area which also played host to Eco Challenge over 20 years ago.
Greetings from Squamish, BC
We have relished creating this course and refined it to the point where it will be demanding and rewarding in true expedition adventure race style. We are preserving the philosophy of our brand and keeping long disciplinary sections that lead you deep into the backcountry on an amazing team journey marked with amazing scenery, challenge and reward. The crux will be your teams' ability to handle the elements with smart decisions, make strategic navigation decisions, handle the long endurance style legs, and look after one another.
A shout out and BIG thanks for your team's enrollment in 2018! We very much look forward to a great race and seeing you in September!
If you have any questions, please feel free to reach out me directly – maria@primalquest.org Maria Burton, CEO Race Director
Ok, time to share some spicy details!
Course Overview – The Stats
Mileage 511 km / 320 miles
Gain +40,738 ft / +12,417 m
Loss -42,011 ft / -12,805 m
The Coastal Mountains of British Columbia offer nothing but grueling terrain and fluctuating weather which will always will be a big factor in this race. We project a winning time in 5.5 – 6 days and course open for 10.
Connect each of these amazing sections together back to back will rank amongst the most stunning expedition adventure race!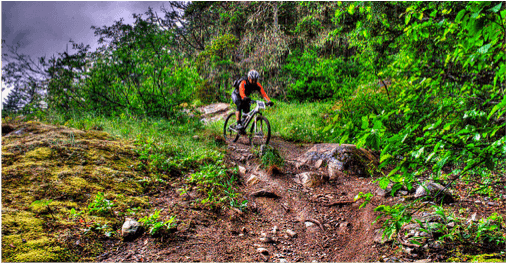 MOUNTAIN BIKE – 264 km / 165 miles
Get your bike tuned up! There will be long sections of biking with a variety of mountain bike terrain. Trails, paths, as you see here to single track, bush bash, and fire road. We trust you will never be bored with such great biking diversity.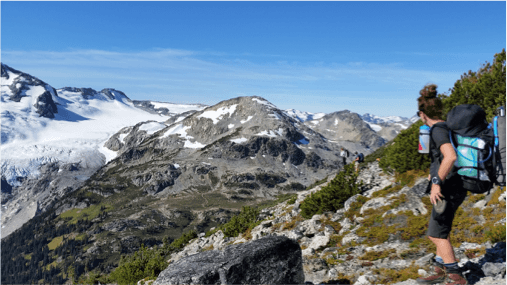 MTN TREK, NAVIGATION, GLACIER TREK – 84 km / 53 miles
Doesn't sound like a lot! Well the trekking for this race is not so easy. This course is full of mixed terrain. From beautiful hard pack, single track, to mixed scree and boulder hopping with several linked glaciers passes from stunning heights.
KAYAK – LAKE & OCEAN – 85 km/53 miles
The sea to sky corridor is riddled with lakes & ocean, and you will be treated to both lake and kayak sections. Ocean and stunning shorelines. Pristine and vast alpine lakes surrounded by glaciated peaks.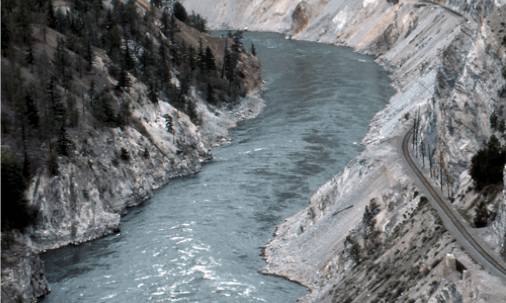 RAFT – 70 km / 44 miles
World – renowned class 3-4 river rapids is sure to thrill. Two sections of rafting – One with 6 person rafts and 1 boat guide per team. Guides are required bc of overnight changes and river braiding. Another white-water river where your team will self-navigate class 2 rapids in 2 person IKs.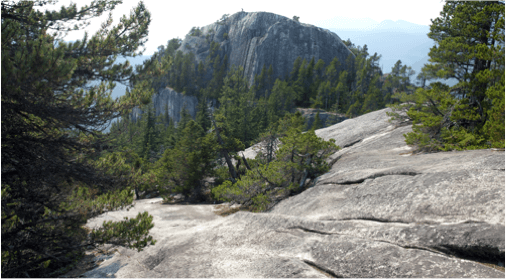 RAPPEL – 1000ft
We are so fortunate to be leading you into impressive mountainous land, with overhanging & a stunning rock outcropping.
Team Information
Team captains or administrators please makes sure to provide us with a bit more information about yourselves (accessible from the Team Login page with your team administrators email and password). Competitors can update their team and team member information at any time by following the instructions below:
Visit the Team Login page
Insert your email address and password in the boxes (these will have been provided by email when you first registered – you can change your password, if requires, once you have logged in)
Click the Login button
Use the <Team Info> tab to update general information about your team (remember to press the Submit button – located at the top and bottom of the form – before you close the page, otherwise your update will not be saved)
Click on <Team Members Info> tab to update biographical information about your team of four (remember to press the Submit button – located at the top and bottom of the form – before you close the page, otherwise your update will not be saved)
The information collected here will also be used to populate Live Coverage so it is in your interest to do it
Teams have plenty of time to update their information and can make changes at any time. However, if you want to see a full team list and have your team showcased on social media then it would be great if you could input the information at your earliest convenience. We often receive requests from the media about teams from certain locations or those that have interesting dynamics. Unless we know who you are racing with, we can't point the media to you.
Apparel
To ensure you get the correct sized race tops, please update your team member information (accessible from the Team Login page with your team administrators email and password) where you can select your sizes. Deadline for correct sizing selection is May 31st, 2018.
A reminder to all teams' administrators and/or captains that you can Sign Up your team to the Team Finder page, if you are looking to fill a position in your team. You can also look for replacements at the Team Finder Search page. Injuries, substitutions and last minute replacements are common and this feature may help you link up with that person you've been looking for.
GEAR BOXES
Please update the quantity of gear boxes you require from us, if any, via the Team Login page with your team administrators email and password. Information about required gear boxes is available in Newsletter 1.
TRAVEL & ACCOMMODATIONS
Please make your reservations early.
Squamish Executive Suites is Primal Quest Headquarters for pre-race and post-race festivities. They offer amazing 1 Bedroom Suites for $129 CDN. In order to book you may contact Executive Suites directly 1-877-815-0048 and just refer to 'Primal Quest' group to get the rate. Book Early!
We also highly recommend Mountain Fun Base Camp. A more budget friendly option, great for longer stays! Offers RV, Camping and Apartments. https://www.mtnfunbasecamp.com/ 1-866-987-6512. They are located a short 1 mile trail ride away from Executive Suites HQ.
Note we will be running a transfer shuttle from YVR /Vancouver to Exec Suites competitors on the 4th and on the 15th, 16th as well. Please let me know your travel plans so that we may arrange appropriately.
REQUIRED SKILLS AND EXPERIENCE
MOUNTAINEERING SKILLS & GEAR
FROM PQ RACE DIRECTOR, MARIA BURTON & PQ MOUNTAINEER DIRECTOR JOHN FURNEAUX – ACMG/IFMGA
The mountaineering course is vast and stunning. All team-members must practice and demonstrate SELF ARREST with an ice-axe. The biggest risks that you will encounter on the glaciers are slip & fall hazards and your self-arrest skills are your number one priority. Additionally, you must to be proficient in traveling on medium grade ice and snow with crampons & ice-axe, without tripping up on yourself or a rope. Make sure you get a good fit of your crampons to your footwear, with optimized straps and a well-tested system.
Crampons – 8 – 10pt crampons are required (Aluminum is good). No chains, yak traks, or micro spikes allowed.
Footwear – A strong recommendation is that you consider your footwear carefully. As adventure racers, we are generally accustomed to using lightweight trail runners with crampons. But because of the serious and continuous nature of the glacier section I recommend lightweight mountaineering boots (ankle support /stiff sole). Beg, borrow or steal if you have to. Used are good to.
Rentals – MEC (Canada's REI) in Vancouver is a great resource for last minute gear and very economic rates for mountaineering gear and boots as well. They have full mountaineering rental packages including ice axe, crampons, boots, helmet and you should book ahead. https://www.mec.ca/en/stores/vancouver?open_tab=vancouver-gear-rentals
Regarding ropes and roping up. Each team will have harness and carry/use 2x15meter(9mm) ropes, PLUS 2 locking biners (twist accepted, can be from your rappel gear) for this section. If you do have rope, please let us know and we will deliver to your team for wholesale price (tbd) at check-in. You will need to be familiar with roping up in 2×2 person teams.
Mountaineering Rope Protocol – The rope set up is this. One person at each end with rope hooked into your harness via a locking (twist is fine) biner. This setup allows flexibility and agility not only with rescues but also with setup. In the event of a slip the opposing person would sit down and brake with body weight and crampons for perch. While the second team would advance to deliver the rope for a manual/brute strength rescue (i.e. don't try to set up pulley system or rigging, better to get the person out fast), while activating an emergency call (to be detailed at the race briefing). Our guides would then dispatch to further assist the rescue onsite.
We believe this method provided agility and flexibility while optimizing for speedy travel and safety.
EVERY team WILL spend at least ONE night out on the glacier section. Therefore, we highly also recommend a compact thermarest/closed cell foam pad for this section. And we won't compromise on the sleeping bag requirements as you will be in alpine conditions.
We are not in avalanche season with very little risk for avalanche, therefore no specific avalanche gear; shovel, probe, locators are required.
BC is bear country. Your best defense is travelling with your team. Stay close together. Make noise in areas where you see bear scat. Bear bells and spray are less effective.
ROPE SKILLS & GEAR
The rappel will require belay device (atc/figure 8 ok) with prussic back up (19" Holoblock).
Prefer stitched https://www.mec.ca/en/product/5033-570/Hollow-Block-Hitch-Sling
Important Note: We have removed the ascent and all of the gear for ascending
OTHER SKILLS & GEAR
We will be delivering more detailed information on rafting, paddling etc shortly. We want to emphasize that competitors prepare themselves thoroughly. So, although competitors are not required to deliver certificates of competence, it is imperative that each team member garner individual skills and experience in order to safely compete and successfully complete each of the disciplines that we have.
Each individual is required to ensure that they are prepared and have the appropriate skills required and be prepared demonstrate their efficiency and competency in each of the required areas onsite.
Primal Quest reserves the right to pull any individual from the course if deemed unsafe or incompetent. It is your responsibility to ensure your preparedness.
We encourage all participants to prepare for backcountry travel, navigation, water safety, rope work and mountaineering. Please take your preparations seriously.
Please refer to the list on our site for reference of skills your need to prepare for – http://primalquest.co.nz/resources/certification/
MANDATORY GEAR LIST*
(*updated to be current as of May 4th. Subject to change.)
Mandatory items are those that we require you and your team to carry and is intended for minor injury and short term survival. What you and your team decide to take in addition is your decision.
Gear checks will occur during the race and missing gear may result in penalty or disqualification so please ensure you are carrying the required equipment before departing each TA.
https://primalquest.org/race-details/mandatory-gear-list/#1481851351363-f508bbf4-3bd6
FINAL THOUGHTS
We are headed back out to the course next week and we look forward to sharing more details and dispatches from the field. Stay tuned!