Resources
Newsletter 1 – Primal Quest British Columbia
It is our honor, and a big thankful welcome to PQ BC in 2018. In our quest to reach amazing new places full of adventure we landed in Squamish British Columbia. AKA the Adventure Capital of Canada - a renowned area which also played host to Eco Challenge over 20 years ago

Welcome
Primal Quest Squamish, BC Sept 6 -15, 2018
It is our honor, and a big thankful welcome to PQ BC in 2018. In our quest to reach amazing new places full of adventure we landed in Squamish British Columbia. AKA the Adventure Capital of Canada – a renowned area which also played host to Eco Challenge over 20 years ago.
We are pleased with our current enrollment and are thrilled with international make up of teams and we look forward to bringing teams together to the challenging and beautiful Coastal Mountains of Canada. We cannot wait to lead your team through the depths of valleys and stretches of undeveloped coastlines and pristine fjords to the snow and glacier covered summit peaks reaching 3000m(9900ft).
We are appreciative to have this number of teams committed to this great adventure and we applaud you. For those considering this, this will be an expedition adventure race that will rival all others in terms of experience, thrill, journey and reward
The First Newsletter has plenty of informative and interesting content that we are excited to share. Also, remember to check our FAQ page, our website and our FB page or feel free to reach out via: maria@primalquest.org.
2018 will be tough, it will be remote, it will test the endurance edges of the hearty but paramount to all it will become an unmatchable experience. As we head into the winter months in the northern hemisphere keep focused; get outside and enjoy your training. – Maria Burton, Chief Adventure Officer – Race Director – Primal Quest
TEAM INFO
For us to prepare effectively we need teams and specifically team administrators to provide us with as much team member information as feasible.
Visit the Team Login page

Insert your email address and password in the boxes (these will have been provided by email when you first registered – you can change your password, if you require, once you have logged in)

Click the Login button

Use the <Team Info> tab to update general information about your team (remember to press the Submit button – located at the top and bottom of the form – before you close the page, otherwise your update will not be saved)

Click on <Team Members Info> tab to update biographical information about your team of four (remember to press the Submit button – located at the top and bottom of the form – before you close the page, otherwise your update will not be saved)

The information collected here will also be used to populate Live Coverage so it is in your interest to do it

Teams have plenty of time to update their information and can make changes at any time. To get your team showcased on social media then it would be great if you could input the information at your earliest convenience. We often receive requests from the media about teams from certain locations or those that have interesting dynamics. Help us get you and your team connected.
APPAREL
To ensure you get the correct sized race tops, please update your team member information (accessible from the Team Login page with your team administrators email and password) where you can select your sizes. Deadline for correct sizing selection is April 1st2018.
TEAM FINDER
A reminder to all team administrators and/or captains that you can Sign Up your team to the Team Finder page, if you are looking to fill a position in your team. You can also look for replacements at the Team Finder Search page. Injuries, substitutions and last minute replacements are commonplace in expedition events and this feature may help you link up with that person you've been waiting for.
8th EDITION PQ 18 ONSITE SCHEDULE
| | |
| --- | --- |
| Tue Sept 4th | Athletes Transport from YVR |
|   | Volunteer Welcome & Training |
| Wed Sept 5th | Team Registration |
|   | Pre-Race Briefing |
| Thu Sept 6th | Race Start |
| Mon Sept 10th | First Pursuit Team Finish |
| Tue Sept 11th | First Pure Team Finish |
| Fri Sept 14th | Awards Party |
| Sat Sept 15th | Course Official Close |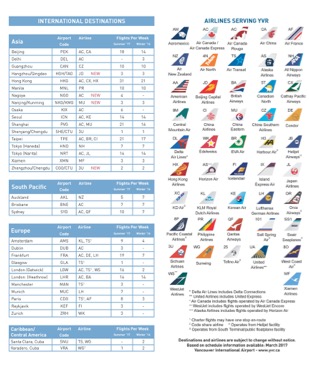 VANCOUVER AIRPORT FLIGHTS
IMPORTANT
All international competitors must have a current passport, valid for at least three months after the intended date of departure from Canada. Most visitors to Canada do not require visas unless they intend to work, study or seek employment.
AIR CANADA TRAVEL DISCOUNT
AIR CANADA is the official airline of Primal Quest 2018 and offers 10% discount on your airfare aircanada.com.
Promotion Code
Your promotion code: XZ8CTXU1
This promotion code can be when making reservation on aircanada.com.
Applicable Rules
The booking is to be made to the following city: Vancouver, YVR (BC)

The travel period begins Friday, August 27, 2018 and ends Friday, September 19, 2018.

Travel is valid Monday, Tuesday, Wednesday, Thursday, Friday, Saturday, Sunday.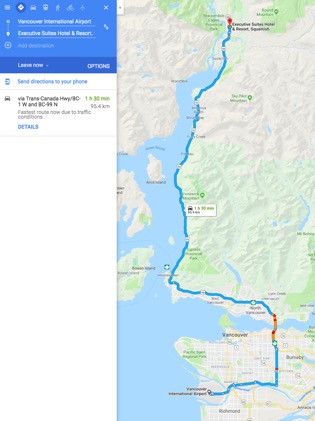 GETTING TO SQUAMISH
FREE AIPORT TRANSFERS
International teams are offered a complimentary transfer and return service from Vancouver Airport to Squamish. The service will operate September 4tth the day prior to pre-race registration to get organized before the start. A return service from Squamish back to Queenstown Airport will depart on Sunday the 16tht. International team captains/administrators should confirm your travel dates including airline information with maria@primalquest.org to ensure you are scheduled.
DRIVING DISTANCES & TIME FROM SQUAMISH
Whistler – 60km / 45 minutes
Downtown Vancouver – 64km / 55 minutes
Vancouver Airport – 81km / 1 hour 20 minutes
Seattle – 295km / 3 hours 45 minutes
If you're not driving to Squamish, there are several ways you can get here.
SQUAMISH BY SHUTTLE BUS
For those that are arriving or departing on alternate dates there are several shuttle services between Vancouver International Airport, Downtown Vancouver & Squamish
Pacific Coach Lines  (PCL) offers daily, frequent transportation from Vancouver to Squamish. The comfortable coach ride provides spectacular city, ocean and mountain views as well as free Wi-Fi so you can stay in touch on the go.
Squamish Connector   offers commuters daily non-stop service between Squamish and downtown Vancouver and connecting to YVR. The connector departs daily from the Squamish Adventure Centre.
Tickets for PCL and Squamish Connector can be purchased online or over the phone with a credit card. Call 604.815.5084 or 1.877.815.5084 for ticket information and purchasing.
For more planning info: http://www.exploresquamish.com/trip-planning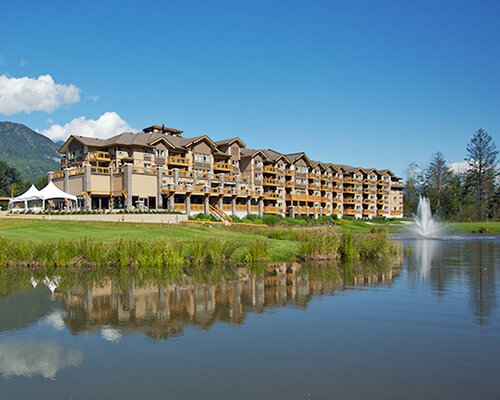 ACCOMODATION
Executive Suites Squamish will be the location of our Pre-Race Administration, Registration and Awards Ceremony.  This is a stunning property with luxury suites that include kitchens and room for your gear. This should comfortably suit a team of 4. There is an onsite tuck shop and restaurant PLUS grocery stories and gear stores approx. ~ 1km away.
Teams may book their own room nights at Executive Suites
Executive Suites Squamish
40900 Tantalus Road, Squamish BC, V8B 0R3
www.executivesuites
1-877-815-0048 or 1-604-815-0048
Mention PQ Racer Rate ($129 CDN)
Included in your entry is a hotel for Sept 5th as it is mandatory for gear checks as well as the night upon when your team completes the course. Any other room nights are up to your discretion.  
There will be secured storage available for your extra/personal gear when you are out on course.
There are a range of options if you are looking for an extended stay; http://www.exploresquamish.com/lodging
Additionally, less than 1km away is an excellent camping center Mountain Fun Base Camp. https://mtnfunbasecamp with tent sites starting $30 to cabins $100
ABOUT SQUAMISH
exploresquamish.com
Located at the northern tip of a glacially etched fjord on the Pacific Ocean, surrounded by a spectacular mountain backdrop and nestled within a temperate rainforest, Squamish is recognized worldwide for its culture, recreation and incredible mountain lifestyle.  
Squamish is ideally situated on the scenic Sea to Sky Highway between the two host venues of the 2010 Olympic Winter Games: Vancouver, British Columbia's largest city and Whistler, a four-season mountain resort consistently ranked the number one ski resort in North America.
A strong, vibrant and healthy community, Squamish is envied for its wide range of recreational activities. World-class trails, rock climbing parks, consistent wind patterns, a relatively mild year-round climate, a healthy wildlife population, and proximity to ocean, mountains and rivers make Squamish a sought-after destination for mountain bikers, hikers, rock climbers, kite and wind surfers, kayakers, ski tourers, wildlife viewers and backcountry enthusiasts alike. Add to that a long list of organized sport associations such as soccer, ice hockey, figure skating, horseback riding, bmx, gymnastics, lacrosse and football, to name a few, and Squamish is second-to-none when it comes to both recreation and physical fitness.
http://squamish.ca/discover-squamish/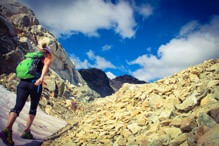 THE COURSE
An impressively diverse host region that offers seemingly endless adventure and contest with stretches of undeveloped coastline and fjords that juxtapose against steep mountainous terrain that jut to the sky from the sea. 'Squamish lives up to its reputation – There is such bio diversity and history in this region of the coastal mountains, the 2018 Primal Quest course demands and offers the participants both intense challenge and remarkable rewards.' says Maria Burton – Race Director and CEO.
Along with Maria, Primal Quest Directors – David Egbert we have taken advantage of the time we've had to steadily refine the course with added input and insights from Locals, Mountain Bikers, Mountaineers Past Eco-challenge staffers such as Scott Flavelle plus experienced expedition Adventure Race advisor Jim Mandelli (from Team Subaru Canada)
We are eager to return to the host region that hosted the iconic adventure race Eco-Challenge 20 years ago that set the footprints of expedition adventure racing in North America. 'This coastal terrain is so vast and offers so much that it has been a real indulgence to explore the region and discover the alluring features that make this course beautiful and distinct. To return here is both symbolic and significant to the prestigious Primal Quest race' says Burton.
 
The coastal mountain range reaches high above sea level in short distances and the course will reflect that terrain with approx. 400+km. Despite this event not being for the faint of heart, with over 25,000 meters (84,000 feet) of elevation gain and loss – the equivalent of climbing to peak of Everest four times. For the Primal Quest adventurers, there lies the promise of an adventure of a lifetime.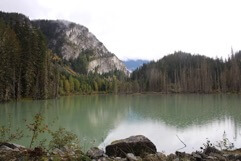 CLIMATE

The Coastal Mountains, British Columbia, Canada are infamously unpredictable and fast changing. Weather can be very cold, wet with quick moving storms can shift to hot and humid. You can expect the unexpected. So be prepared with layers and several changes of clothes.
BIKE BOXES, GEAR BOXES & BAGS
The section below relates to the PQ Pure teams only PQ Pursuit support crews will be responsible for transporting all team race equipment (unless they chose the option to not have support crew) between transition areas so it will not be necessary for PQ Pursuit teams to provide gear or bike boxes. PQ Pure is a self-supported event. You will need to meticulously plan all your equipment and supplies then pack them into your boxes. Good planning and strategy is essential to make sure that all your mandatory equipment is in the right place at the right time otherwise you may not be able to continue the course until a replacement is found. Teams will receive a preliminary logistics planner by email at least a week before the event starts so that they can do some pre-race organization. This pre-race planner will include basic information on stages, disciplines, expected fast and slow times, together with any important information about logistics. It will not give information about the route. A more comprehensive logistics planner will be provided to teams once they have completed registration.
A storage area is available at Race HQ for personal bags while you are out on the course. It is essential that all items are well marked and any items of significant value or personal worth should not be included. As with all items of your race equipment and surplus luggage, we do not provide insurance cover for items that go missing or that break so if you are in any doubt, do not bring the item or arrange suitable personal insurance.
GEAR BOXES
Your team is required to bring 5 plastic boxes. These gear boxes will be moved to transitions throughout the course. You will need to pack your boxes prior to the event start and submit it to the logistics crew as per the detailed schedule released to you at registration. These models are acceptable and are available for purchase throughout the US and Internationally. Retails for approximately ~$75 USD +tax.
Gear boxes must weigh no more than 25kg(55pds), be correctly marked up (details on how to do this will be released in later Newsletters) and the lid must be securely fastened with Velcro straps or something similar on both handle ends of each box. Alternatively, you can use a tie down that wraps around the whole box. Very full boxes tend to pop open and these additional measures will help eliminate the chance of gear going missing (and help relieve the considerable stress on our logistics team).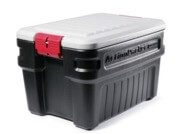 24Gal/91L Rubbermaid Action Packer – 26 x 18.3 x 17 inches
This is available for purchase throughout the US and Internationally. Retails for approximately ~$75 USD +tax.
http://www.rei.com/product/634288/rubbermaid-action-packer-24-gallon#tab-spec
http://www.canadiantire.ca/en/pdp/rubbermaid-action-packers-181-l-0403055p.html
Stanley 24Gal Pack N Away Box – 29 x 19 x 18 inches
https://www.homedepot.com/p/Stanley-19-in-24-Gal-Mobile-Tool-Box-029025R/203710098                                            
DUFFLE BAGS
PQ Pure teams must bring 1 x up to100 Liter/27-Gal duffle bag with them for use during the race. The bags must be robust, made of waterproof fabric and have strong carrying handles. An example of what type of duffle bag is required can be viewed by following this link. Duffle bags must weigh no more than 20kg, be correctly marked up (details on how to do this will be released in later Newsletters) and have a strong, fully operational zip. There are few opportunities to restock supplies on the Edition 8 route so these additional duffle bags give you extra room for supplies. Given that this is a long race and most teams will take 7-8 days to complete the course, this increased storage capacity should be welcomed. Bags will allow more flexibility in transport options. We can't guarantee that your bags will be stored indoors during the event so opt for the most waterproof that you can find.
BIKE BOXES
Each PQ Pure competitor must provide a bike box for Primal Quest. Bike boxes must meet the following specifications:
Be no larger than ­12 x 32 x 55 inches (30 x 80 x 140 cm)

Not weigh more than 44pds (30kg) when delivered to logistics crews before the start

Be plastic, corflute, or similar

Be self-standing

Be water-resistant

Have a rectangular shape and easily stackable

Have handles or hand slots to enable easy lifting for logistics officials

Have a secure locking mechanism so that the contents of the bike box do not spill out in transit (recommend a couple of tie straps around the box to ensure it stays shut)
No soft/fabric bike bags and no metal/wooden bike boxes. Make sure you pack your bike boxes well. Although our logistics team will do their utmost to look after your equipment, no responsibility will be taken by the event organizers for any damage in transit or for any items that go missing. It is highly recommended that you take out suitable insurance if you are concerned about your equipment.
WATER BAG
A 52Gal/200-liter mesh bag. This 'Water Bag' will be used to store and transport certain paddle gear; wetsuits, PFD's, throw bags, spray jackets, etc. It will also be used to transport or store your double-bladed kayaking paddles.
Important Note: Gear boxes, bike boxes and water bags will be subject to a weight check prior to hand over to logistics officials. Teams will be penalized for any that exceed the weight limits specified. Weighing scales will be available for teams prior to gear check in.
MANDATORY GEAR UPDATE
Please review this preliminary version of the Mandatory Gear List and start to practice your skills with your gear you intend to use.
PARTING THOUGHTS
As you know, this year we have the new PQ Pursuit which is a great race on its own and designed to attract, new, old and young adventurers to race alongside the hearty PQ Pure participants. And with the new Adventure 1 series under development for North America on the heels of the developments in Southern Hemisphere with NZ and SA we believe this creates great accessibility into the sport.
­­With our GODZone partnership we look forward to excellent Live Coverage/Tracking of Primal Quest but also hours of watching on so many other great new global events that are now partnered and part of the A1 Series.
Having been a part of the sport for 20 years, it is an exciting time and to see the sport evolving quickly, we are inspired by this, and excited to contribute by delivering another incredible adventure in BC.
Be smart and committed in your training, hone the skills and we look forward to seeing you in Sept.
Maria Burton
Your Chief Adventure Officer