Maria Burton, BSC. Sports Event Marketing and Media Production Professional
Cal Eco Adventure Series – over 25 adventure and related events
Primal Quest 02, 03, 04
AR Team Subaru Member
EP – CBS/OLN PQ TV Productions
Olympics – Vancouver 2010
Major event and corporate marketing ; Nestle, Sunkist etc'
"It's the Right time to bring PQ back. We have the Right technology to bring an authentic look at adventure racing, we are excited to reach 'outside of the box' with our media and create more engagement, more awareness and overall more support for the sport and this event"
David Egbert, MPT, CSCS is a business leader in Endurance Sports Physiotherapy and Contemporary Medical Acupuncture.
David is owner and founder of two reputed physiotherapy clinics and board member and treasurer of Government Ministry Health Team Units. He has extensive experience in sports medicine business development with a diverse background in endurance sports. Board member and owner of Primal Quest LLC.
Paul Goyette is an Entrepreneur, Trial Lawyer, Business Builder, Visionary and Relentless Seeker of New Adventures and Opportunities
Paul founded and is the Chief Executive Officer of the law firm of Goyette & Associates, Inc. and is also the founder and CEO of Lannister Law Corporation and Serengeti Financial. Paul is also the founder of RN Guardian and EMS Guardian and Paul is the CEO of G Ventures, LLC and a board member and owner of Primal Quest LLC.
Thom Shea – Executive Advisor
(Ret.) Senior Chief Thom Shea is the CEO of Adamantine Alliance, a unique leadership and demanding human performance training organization. Thom works exclusively with "one person at a time" throughout the nation, to ensure transformational performance results.
Thom has trained 100s of individuals to date to master the Five Pyramids of Human Performance® and led each through the intense training of Performance in the Margin®, the space where all performance occurs.
Before founding Adamantine Alliance, Thom served 23 years with distinguished Valor as a Navy SEAL. During his military career he served in three wars, ultimately leading a team of Navy SEALs into Afghanistan in 2009 where he earned a Silver Star, Bronze Star with Valor, Army Commendation with Valor and his second Combat Action Medal. He was hand-selected to serve as Officer In Charge of the famed SEAL Sniper course from 2009 – 2011. During his two year tenure, he transformed the sniper curriculum while successfully increasing both graduation numbers and shooting performance test scores.
He is the author of the national best-selling book,  "UNBREAKABLE: A Navy SEAL's Way of Life".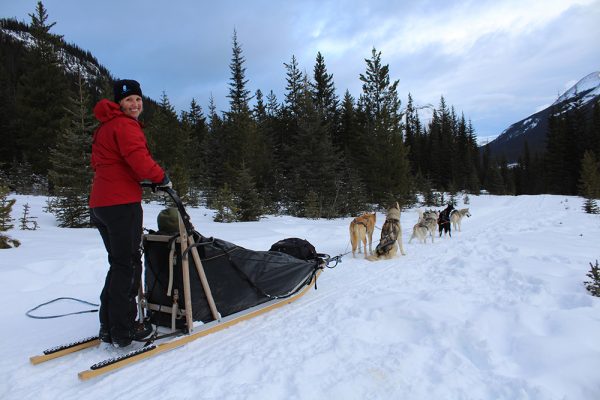 Jenn Winiarski – Volunteer Director
Jenn Winiarski is a life coach and outdoor enthusiast. As a former adventure racer who has participated in dozens of races in Canada, the USA and Australia; including Primal Quest San Juan and Moab Utah she is thrilled to be a part of the PQ team and help the next generation of racers discover this incredible sport.
Check out Jenn's website to learn more www.jennwiniarski.com
Sam Slishman, MD – Medical Director
Sam has been an emergency physician for over 15 years. He was part of the 2001 NZ Southern Traverse medical team. In 2003, he founded Endorphin Power Company in New Mexico, which uses exercise as one of "four pillars" to battle addiction. Today Sam lives with his wife Vanessa in San Luis Obispo and works in Sierra Vista Hospital. He and Vanessa have also just started a company called "Pre-R" which let's them offer medical house calls, while providing freedom to medically support crazy nine day adventure races! Between shifts, Sam loves climbing, biking, tinkering in the garage, and working with Cal Poly engineering students.
Yishai Horowitz – Ropes Director
Yishai Horowitz and his team live and breathe adventure racing and events. They host a series of successful events and adventure races out of San Luis Obispo, CA, as well as own and manage climbing gym facilities. We are very excited to have Yishai and his team on board with Primal Quest, and look forward to a exciting and challenging set of rope sections in the event this year.
Check out the All Out Events website to learn more about the events he hosts.
Contact: yishai@all-outevents.com
Sean Verret – Logistics Director
Sean Verret is an experienced event organizer and racer in addition to his professional role in business consulting and logistics management. His combination of experience has given him an appreciation for proper organization and well planned equipment systems.
Check out Sean's Enduro Group website to learn more.
Robyn Benincasa
World Champion Eco-Challenge Adventure Racer, CNN Hero, New York Times Bestselling Author, Founder of the 501c3 Project Athena Foundation (Survivors to Athletes!), 3x Guinness World Record Distance Paddler, Proud Owner of 2 Metal 'Bionic Hips' and Full Time San Diego Firefighter Robyn Benincasa definitely knows a thing or two about creating Human Synergy—or as Robyn puts it, "that magic that allows groups of ordinary people to accomplish extraordinary things together."
For the last 20 years, she and her teammates have been competing at the front of the pack in the most unique and compelling classrooms on earth–The jungles of Borneo, the Himalayan peaks of Tibet, the rivers of Fiji, the rainforests of Ecuador and the desert of Namibia, studying the good, the bad, and the not-so-pretty in Extreme Teamwork and mastering the skills required to inspire a group of semi-exhausted people through a seemingly endless series of checkpoints, in pursuit of a seemingly impossible goal, working against crazy deadlines, in constantly changing conditions and all in pursuit of a huge hairy audacious goal (sounds a lot like your life as a business leader, right?!).
Roy Malone
Malone has spent the past 13 years racing around the world with Team Subaru and Team Bones. From South Africa to New Zealand, he's competed in 11 different countries including top 10 finishes in some of the world's biggest expedition events- Eco Challenge, Southern Traverse, AR World Championships and of course Primal Quest.
Roy has completed with top finishes all six previous Primal Quest races and will bring an experienced racer's perspective to the Advisory Board.  "Lake Tahoe and the surrounding area is an incredible playground.  Competitors will remember this adventure for many years".
In addition to his training and competing, Roy is the President of a community bank and a father of four kids, living in El Dorado Hills- an hour from Lake Tahoe.
https://www.facebook.com/pages/Team-Bones-Adventure-Racing/226840927358375